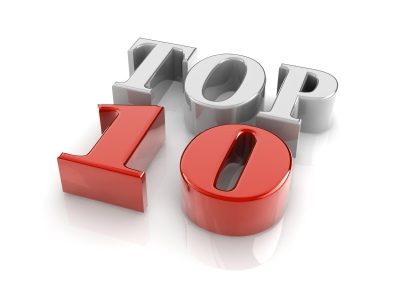 Everybody Has an Agenda
"She has an agenda." This phrase gets whispered around offices everywhere as intense criticism. Yet everyone has an agenda (at least one). As my congressman told me at lunch one day on capital hill, everyone uses their office as a platform for something. The question is what is the something, is it worth it.
Jesus And Your Ultimate Agenda.
In Jesus most famous sermon (recorded in Matthew 5-7), he pitches the ultimate agenda, the Kingdom of God. He counsels us to seek this first and then all the things we worry about will be provided to us as well. Jesus offers a trade to the deal-chaser in all of us–seek my kingdom, my agenda first, and in return, I'l'l take care of what you need. So what does seeking the Kingdom look like at work?
The Kingdom at Work
My friend Dr. Mark Avery asked several of us what it looks like to seek the Kingdom in the context of secular work. Here's what our friend and colleague, management consulstatn Dr. Joyce Avedisian had to say: (Joyce's Bio is at the end of this post)
We live the Kingdom at work when we know our own Personal Mission Statement and live it out at work. This requires knowing our God given strengths, gifts, values, and passions.
We live the Kingdom at work when we are sensitive to the leading of the Holy Spirit.
We live the Kingdom at work when we facilitate unity and collaboration and not division.
We live the Kingdom at work when we are approaching our work with creativity and resourcefulness.
We live the Kingdom at work when we are developing healthy and trusting relationships.
We live the Kingdom at work when we walk our talk in living out Kingdom values.
We live the Kingdom at work when we bring faith, hope, and love to those whom our life touches.
We live the Kingdom at work when we see how God is moving and follow His lead.
We live the Kingdom at work when we prayerfully make decisions and act.
We live the Kingdom at work when we speak the truth in love and handle conflict in a godly way.
How About You?
If you were to use Joyce's list as a score card, how would you rate your kingdom approach to work?
About the Author: Dr. Chip Roper writes Marketplace Faith from New York City, where he is the director of Marketplace Engagement at the New York City Leadership Center. Chip is convinced that a central piece of God's plan for any city or community is the work that people do each day. You can learn more about him here. Chip is available for speaking, consulting, and coaching engagements. Inquire via email: croper@nycleadership.com.
Joyce Avedisian-Riedinger is founder and President of Avedisian Management Consultants. She has worked as an Organization Effectiveness consultant with Fortune 500 and small and mid-sized companies for over 30 years in the US and Europe. Her expertise is in the areas of servant leadership, managing change, building high performance cultures, and leveraging knowledge. Her passion is serving leaders to apply biblical truth and reflect the Kingdom in their leadership and business. A partial list of Fortune 500 clients include Sanofi-Aventis Pharmaceuticals, Merck Pharmaceuticals, Bristol Myers, Maersk -Sealand Corporation, Nabisco, Citibank, NYNEX (now Verizon), International Paper Company, and Blue Cross Blue Shield of Florida. Mid-sized Christian-led companies with whom she has worked include Dacor Appliances, Flow Motors, and CHI. Joyce holds a Ph.D. in Organization Behavior and is currently working on a Diploma in Christian Studies with a marketplace ministry focus. She is currently co-authoring a book entitled, Reflecting God's Character in Your Business.
pic: https://www.flickr.com/photos/47619880@N04/4420456374