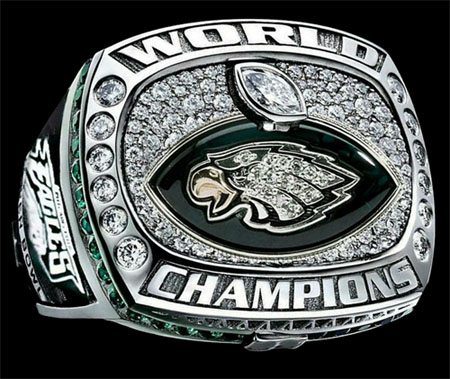 It has been two weeks plus, but my friends in Philadelphia are still glowing. I am too. As a native of the Philly region, I was exctactic to see the Eagles topple the favored Patriots. The Eagles' victory shines the spotlight on their team culture, a culture that is led by men who are explicit about their Christian faith. So, after some disclaimers, I'll share how the Eagles are role models for all of us on the job. As a bonus, this post will end with a translation service for one of the terms victorious Christian athletes frequently use. First, the fine print.
CONFESSIONS AND CAVEATS
Easier for Winners. This is easier to write after the results of the game! We love the narrative of winning. Especially when the victors are the underdogs. I cannot promise you that if you follow the spiritual practices of the Eagles, you'll be the equivalent to a world champion in your field. Yet these practices make the journey better whether you win or lose on a given day. I'd like to think I'd have written his anyway. We'll never know!
Not Good vs. Evil. I don't want to be construed as supporting a "good-guys against the bad-guys" oversimplification. Cure-Auto, an insurance company that advertised during the game, took care of that.  In all seriousness, I doubt very much that God rates teams on some spiritual scale and then decides who wins. There is good and evil in each team member and in each organization, and in the NFL just like every other industry.
Temporary Shine?  The Eagles could lose their shine. The picture I have of the various team members and their faith is limited. I only write about what I know. And what I know is that the team who won the Superbowl has a number of players who are all about pursuing their faith while at work in the NFL. I'm sure they are not perfect people—no one is. Future revelations of flaws or inconsistencies notwithstanding, their role model is compelling.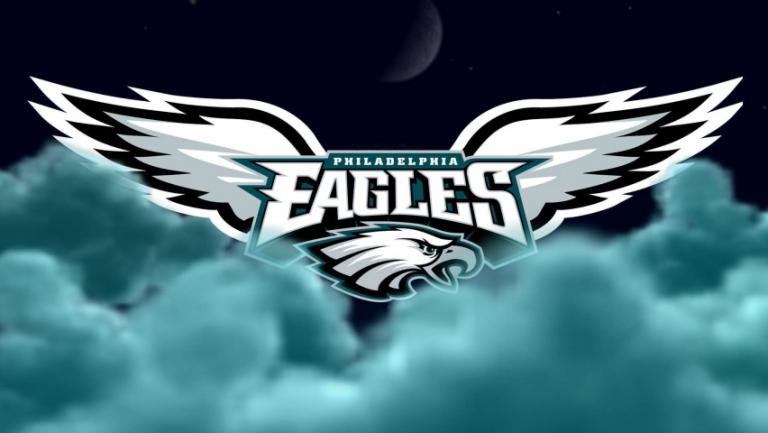 AT THE CENTER OF THE EAGLES' CULTURE
At the center of the Eagles' culture are players who have a genuine faith. Their head coach, Doug Pederson, both their quarterbacks Wentz and Foles, and a number of others openly speak about their faith in Christ and their commitment to Him. They seek to follow that faith in the way they treat each other, the way they play the game, and the way they talk to the camera.  This video highlights some of faith dynamics for a significant number of the team.
PRACTICES TO EMULATE
The Eagles demonstrate four practices that you can emulate as you go about your workday.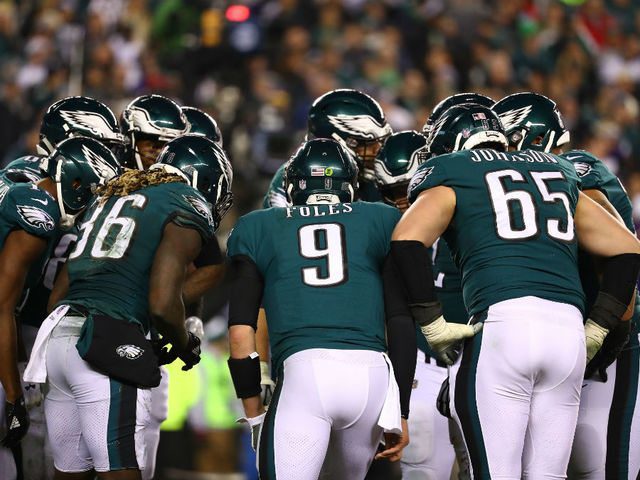 Community: Professional football players have a strange schedule. Many of them work in and for a city in which they do not live. They work almost every Sunday from August through December. They travel a lot, away from their wives and children. This is a recipe for men to behave badly and get into all sorts of trouble. So the core group of Christians who are part of The Eagles meet 3x a week in some form of spiritually-focused gathering. They are not leaving the basics of Bible study, prayer, and spiritual instruction to happenstance. Instead, they embed it in their rhythm and flow.
Find ways to connect with other Christ-followers during the workweek and work-day. This is a best practice if you want to survive the challenges of work, maintain a thriving faith, and achieve spiritually-centered work performance.
Humility is the second quality manifested by a number of the Eagles. The stories are not those of hero conquerors but rather men who are awed to be where they are. Quarterback and MVP Nick Foles considered quitting several times in recent seasons. Head coach Doug Pederson, transitioned from coaching high school football seven years ago. Carson Wentz, who led the Eagles for most of the season, continued to cheer and celebrate from the sideline after a season-ending injury. These guys are grateful to be doing what they are doing, amazed even. They give God the credit. And they played like they had nothing to lose. That's humility.
What if you could keep the main thing as the main thing at your place of employment? Winning with customers, winning in the market, adding real value up and down your stakeholder network. Imagine what the ripple effects would be if others of us were more humble, less attention-grabbing, less name-dropping, and less easily offended. Humility is a key to winning at your job.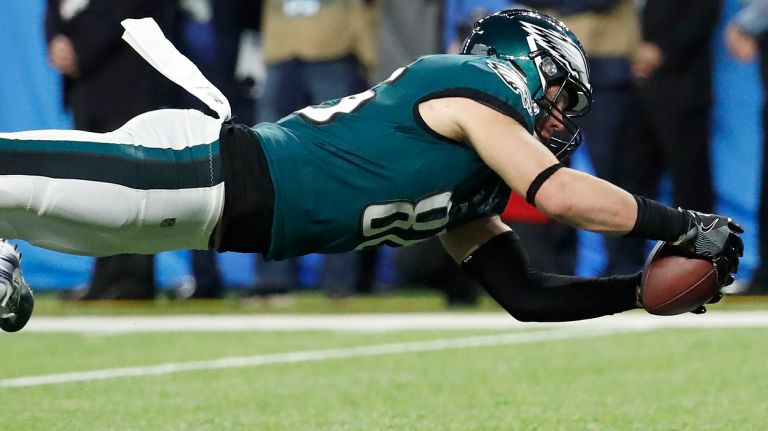 Grit is what won that football game.  As Angela Duckworth defines it: "Grit is that combination of passion and persistence that leads to exceptional performance." Unlike many other teams who crumbled at the roaring assault of a Patriots' comeback, the Eagles stayed in the game. They showed grit. They did not lose heart. And they executed risky plays.
The character trait of perseverance, celebrated in Scripture, will be required of each of us who long to bring about something good in our workplaces for resistance comes from many sources, seen and unseen. You and I must stop thinking the correct career path, the right job, will be easy. This is a toxic myth. Life is a fight and victors exhibit grit.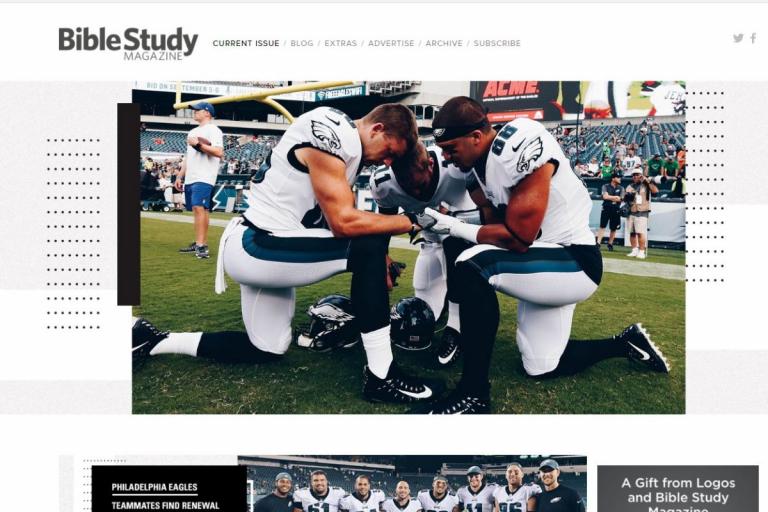 Going Against the Flow. Shortly after Superbowl Sunday, the Washington Post ran a story about Tom Brady, super champ, and loser of Superbowl 52. The headline: "For Tom Brady, football has become religion, no really."  In the piece, Brady is transparent about his spiritual agnosticism. What he does know is that peak performance as a football player is the top priority in his life. And there is a formula to achieve it—diet, training, and absolute focus. Brady is 100% football, all the time.
The Eagles' players train hard, they live and breath football like every other player, yet they have a limit.  They locate themselves in a bigger story, a story that goes beyond the game. Because of God's plan and love for each of us, you have a bigger story too. That story includes the work you do each day, but it goes beyond that to the work God is doing in you and through you in the world and in history. Football is not the religion of Nick Foles, Carson Wentz, or Doug Pederson, yet their faith is big enough to include it as part of their sacred calling, part of their journey with God. And oh what a part it was this year!
So as you consider this year's Super Bowl Champions, consider their example. Where do you find community, practice humility, demonstrate grit, and go against the flow in your workplace? All of these are the qualities of champions, as the Eagles have shown us this year.
BONUS SECTION:  Decoding the Phrase: "Glory to God"
Confession: I am conflicted about the phrases Christians use in public when they are successful.  I appreciate the urge and desire to express gratitude and honor to God. Yet I fear that these phrases mean little to the surrounding culture and can even mask grave gaps in character. One of the phrases religious athletes say after the win (not sure why they don't say this after they lose!) is "Glory to God."
Why do they say this? What does it mean?  The ancient Hebrew word for "glory" meant heavy. When one says "Glory to God" one is saying God is the heavy, the weighty one, the important one in this scenario.  The truth is there are so many things outside of our control, we have to give Him the credit for our victories. Nothing we can do can guarantee them.   "Glory to God" is a way to humbly, yet enthusiastically, embracing reality. There is a God, He is not us, and we are grateful for the chances He gives us to succeed.
What might it look like for you to give glory to God in your work?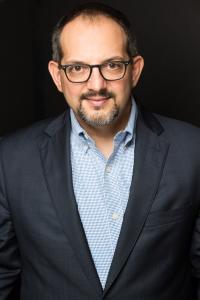 Dr. Chip Roper writes Marketplace Faith from New York City, where he is the Executive Director and Principal Consultant at VOCA Center.   Chip is passionate about making work better by empowering clients with a keen sense of vocational identity.   In service of this vision, Dr. Roper provides coaching, training, and consulting to individuals and organizations in NYC and beyond.  Download information about his work as an executive coach and VOCA's Calling Discernment Program or visit our website at www.vocacenter.com.
Links To Other Articles:
https://www.washingtonpost.com/news/acts-of-faith/wp/2018/02/02/in-a-tough-sports-town-baptisms-and-bible-studies-fuel-many-of-the-eagles-stars/?utm_term=.49dc762beefb&wpisrc=nl_faith&wpmm=1
https://www.washingtonpost.com/news/acts-of-faith/wp/2018/02/05/nick-is-the-real-deal-the-christian-faith-of-super-bowl-mvp-quarterback-nick-foles/?utm_term=.a9ec77ef82cf