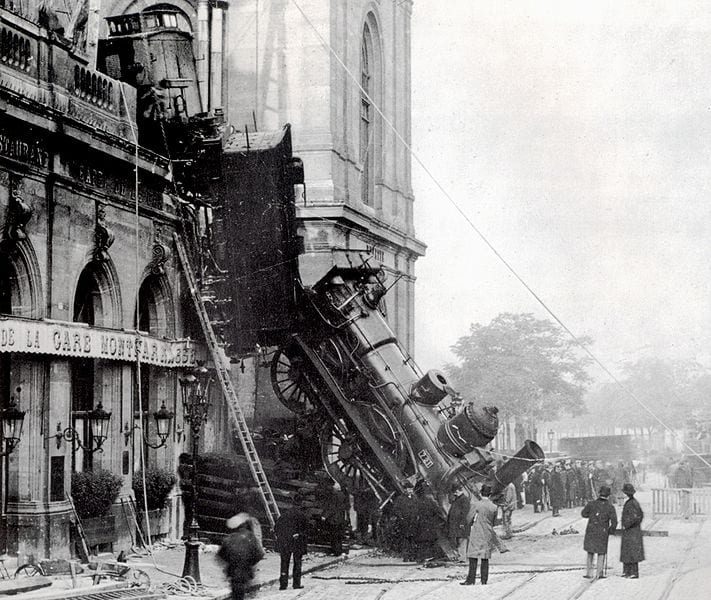 The challenge of what's coming next:
You are at a decision point in your career. You have to choose what's next. Maybe you're wrapping up college, trade-school, or graduate school. Perhaps it's become painfully apparent that continuing on in your current job will result in years of misery. Maybe you've gotten wind that your unit, your company, even your industry is headed for massive layoffs and/or restructuring. Where do you start thinking about plan b?
This post begins a four-part series on the way forward for your career. This series is born out of both personal and professional experience. Firstly, I've changed careers three times. Secondly, a part of the work we do at VOCA, the company where I serve as president, is to empower people to identify and achieve a tremendous next move in their career.
It's a Mistake
Let's begin with where not to begin; the mistake that many people make as plan their next steps.
So what is the error that everyone makes when navigating their career?
Taking the path of least resistance.
What is the path of least resistance, and why is a mistake?
The Path of Least Resistance Defined:
The easiest way forward
The choice that your friends and parents will applaud the most
The option that involves little to no risk
The plan that requires no additional learning, training, or certification
The career plan that will keep you comfortable rather than challenged
Why is this path almost always a mistake? Doesn't God work through our circumstances to show us what His will is? If "He has opened the door, shouldn't I walk through it?"
Just because a door is opened, does not mean we should walk through it. Sometimes God provides and guides us through an opportunity (more on that to come), and sometimes he tests us with an opportunity. Every choice we make is a test of our values, priorities, self-awareness, and depth of clarity around our calling. Good is often the enemy of great. Do we have the centeredness and courage to say no? The easy career choice may be God's way of seeing what matters to us, testing what we will settle for, rather than His clear plan for our future.
The path of least resistance is often born out of ignorance. We have not relied on a multitude of counselors or counted the cost of a given course of action. This approach is the "zeal without knowledge" approach that is frowned upon by the writers of Scripture. And while we cannot know everything, there is to know about our capabilities, and we cannot know everything there is to know about every career track or industry, most of us can pull back the curtain a bit further and move forward with verified facts.
Finally, the path of least resistance regularly leads to boredom, frustration, and nagging doubt. When we fail to understand the depths of our talent and critical drives, we end up accepting work that is too easy for us, eventually suffering from acute boredom. When we fail to develop a broad understanding of the market for our skills, we can end up in terrible companies or dead-end jobs, which feeds daily frustration. When we have neglected to engage in a thorough process of discerning our direction, we tend to second guess ourselves, not sure if we're where we are meant to be.
At VOCA, we see this all the time. Our clients are hitting the first job out of college and finding them less than inspiring. They are in the early '30s and hate their jobs and don't know why. They are approaching the age of 50 and wondering why some jobs and some seasons of work seemed to flow, and others were a grind. The path of least resistance ambushed all of them. That doesn't have to happen to you.
How to Avoid the Mistake: Develop Three Kinds of Expertise
There are three kinds of expertise you can develop to avoid the pitfalls of the path of least resistance: Personal Clarity, Real-World Savvy, and Connecting.
Personal clarity is about you. Who has God made you be, specifically what talents do you have that are innate, and what skills have you learned along the way? The third dimension of personal clarity has to do with the question of attention: what kinds of work sustains your interest over time? Finally, knowing the lines you will not cross is a critical data point in being an expert on you.
How well do you know yourself? Would you rate yourself an expert? Why or why not?
We'll dig into this more in part 2.
Real-World Savvyis about the market for your talent. What kind of careers do people like you pursue? Which ones are most rewarding? Which industries and companies are ascending, growing, and winning? Which ones are in decline? Are there "feeder" firms in the space you're interested in, companies where working there almost always leads to other opportunities at other firms? When you find the people who are "winning" in your field of interest, what kind of credentials do they have? What kind of lives do they have?
How well can you answer these types of questions? How many sources of data do you have to shape your answers? (A few causal conversations is not expertise.). What is your next step on growing real-world savvy?
We'll unveil the process for developing this expertise in part 3.
Connecting Expertise: is being skilled at linking the real you and the real world. This link is where a job happens. The job quickly becomes a career (a series of work assignments in a company and industry). Where are the best jobs for you (what industries, companies, and cities)? What does it take to get those jobs?
How well can you make the match between the real you and the real world by knowing how to get in front of people who have the jobs that fit?
We will close the series by exploring connecting expertise in more detail.
Overall: How about you?
How about people you know: as you think of the people you know, how do they navigate their careers: the path of least resistance or path of clarity & savvy?
And on a scale of 1 to 10, 1 being least resistance, and 10 being total clarity and savvy, how would you rate yourself?
About the Author and Resources for Your Career Journey
Dr. Chip Roper writes Marketplace Faith from New York City, where he is Founder and President of the VOCA Center. Under Chip's leadership, VOCA rescues clients like you from the forces that rob them of effectiveness and joy at work. With over 30 years of P/L responsibility and experience successfully navigating career change, Dr. Chip and his team at VOCA are well-positioned to be a resource to you and your team. VOCA provides coaching, training, and consulting to individuals and organizations in NYC and beyond. Visit our faith-based website at vocacenter.org and our market-facing menu of services at www.vocacenter.com.
If your wrestling with what's next in your career, sign up for a complimentary consult to for our Calling Discernment Program.