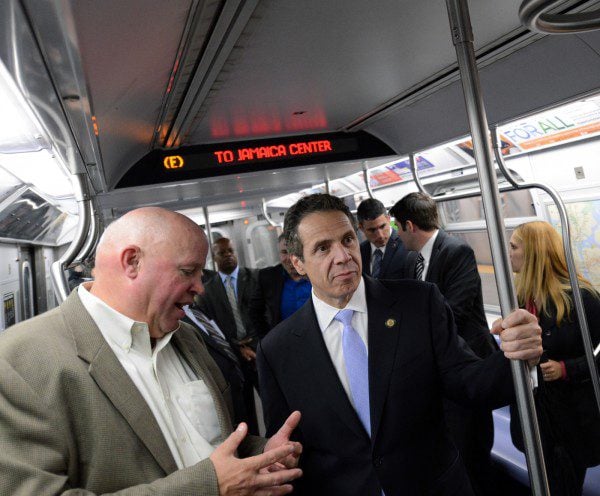 The US Chamber of Commerce's Institute for 21st Century Energy dug deeper into Gov. Andrew Cuomo's anti-pipeline stance. They wanted to know exactly what the repercussions were for average New Yorkers, so that the governor can make a more educated decision the next time a gas pipeline proposal comes across his desk.  Gov. Cuomo has blocked two pipelines — last year, he blocked the Constitution pipeline and this month he blocked the Northern Access.
He claimed he had serious concerns about water, but a New York Post Board Editorial states the obvious when it points out, "these projects would've been as safe as (or safer than) countless other water-crossing projects that got approval — and caused no problems — over the years."
Anyway study pointed out that there just aren't enough pipelines, which has serious repercussions.  The numbers were pretty damning:
… the Northeast (New England, New York, New Jersey and Pennsylvania) is paying more for natural gas, losing tens of thousands of jobs and emitting more greenhouse gases than necessary thanks to "self-imposed" local "pipeline constraints." The projected loss to the region by 2020 adds up to 78,400 jobs and nearly $7.6 billion in economic activity and "the displacement of $4.4 billion in labor income." New York alone would see $1.6 billion less in state GDP and the loss of 17,400 jobs.

Already, Northeasterners shell out 29 percent more for gas than the US average and 44 percent more for electricity. Industrial customers pay twice the national gas average — and 62 percent more for power.
As the New York Post editorial points out, the Cuomo administration is putting "the wishes of environmental groups ahead of the needs and interests of their constituents." I agree.  This is nothing more than a liberal politician putting his pet, misguided, inaccurate environmental concerns ahead of people. It's why so many Americans are sick and tired of government.
h/t Truth Revolt
Photo Credit: WikiCommons
New York Governor Andrew M. Cuomo and MTA Chairman and CEO Thomas Prendergast rode an E train from Chambers St. to 34 St.-Penn Station on Thu., September 25, 2014 to assure New Yorkers that all security precautions are being taken, and that the subway system is safe amid reports of unspecified threats.
Photo: Marc A. Hermann / MTA New York City Transit