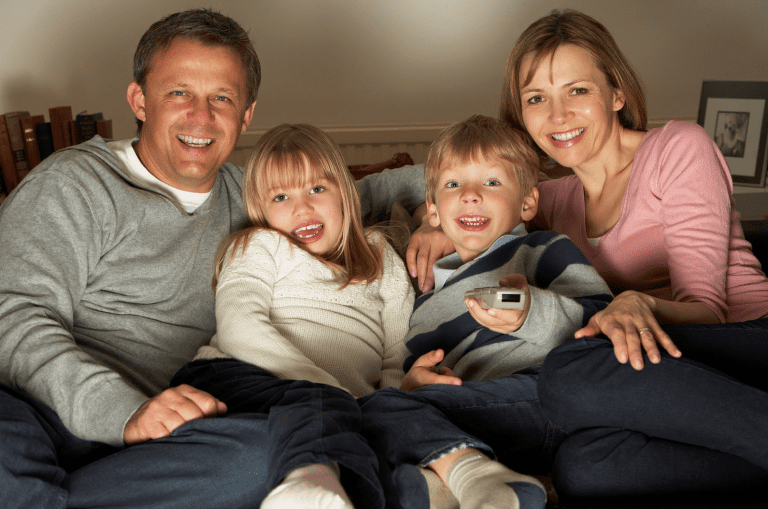 Good news for those of us who use Netflix to see good programming (as opposed to those who popularized the phrase "Netflix and chill").
The company is starting to invest in shows that are good for the family that also feature faith.  Fox News reports:
"It's a very important audience to us," Vice President of Original Series, Cindy Holland, told reporters at the 2018 Television Critics Associations' Summer Press Tour in Beverly Hills, Calif., on Sunday.

"It represents a significant percentage of the population not only here in the U.S., but around the world," Holland continued, adding that she "grew up in a place that was very much steeped in those traditions."

"I want to make some great programming for my cousins and their families too," she said. "So it is something that we are focused on really building out a robust slate of family-friendly programming."
According to reports, Netflix hopes to have 700 original TV shows ready for consumption by 2018.
I think this is great for several reasons.  It's nice to be able to turn on a show and not worry about being assaulted by filth.  It's good for our culture and an encouraging sign.
But it's also good for Netflix's bottom line. 
My wife and I have been rewatching "The Bible" on Netflix.  Yesterday we binged watched most of the follow-on series, "A.D. – Kingdom and Empire" Both are excellent, with high production values and solid acting.  Sadly, it's too smokey here in Northern California to go outside this weekend due to the wildfires. 
(Our prayers go out to the people who lost their lives, are out of their homes, or just worried.  May God be with you.)
See how that works?  Faith is a natural part of American life, an expression of concern and hope.  It's wonderful that Netflix will stop hiding religion in their programming.
Hat Tip: Fox News
Image Credit: Baudouin on Flickr