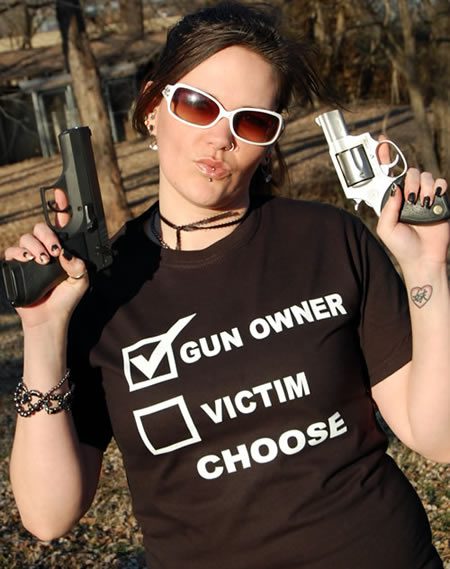 Well, this can't be comforting for Democrat Gun Grabbers.  Scott Rasmussen has some news that will keep liberals up at night:
Forty-eight percent (48%) of Americans believe that the right to own guns is essential to their own sense of freedom. At the other end of the spectrum, the Pew Research Center found 19% who believe such a right is not important. In between are 33% who view the right to gun ownership as important but not essential.[1]

The right to carry a gun was codified in the Second Amendment to the U.S. Constitution. However, like the other items in the Bill of Rights, it was not created by the Second Amendment but predated the Constitution itself.[2] In addition to hunting, gun ownership was seen as a means self-defense, including defense against an unjust government.

The 19% who consider the right to gun ownership to be unimportant represent a much higher level of resistance than can be found for other foundational rights.

Only 1% consider freedom of speech unimportant. Ninety-two percent (92%) of Americans view it as essential to their own sense of freedom. Despite this overall support, 33% of colleges "maintain severely restrictive, 'red light' speech codes that clearly and substantially prohibit constitutionally protected speech." Additionally, protests have caused 37 speakers to be disinvited from campuses over the past three years.
That's great news, especially when you add together the number of Americans believe who the right to own guns is "essential" and those who also believe it is "important." That's a whopping 81%.
I know there is a lot of bad news out there, but this is a truly inspirational data point for freedom and liberty.
Image Credit: Guns