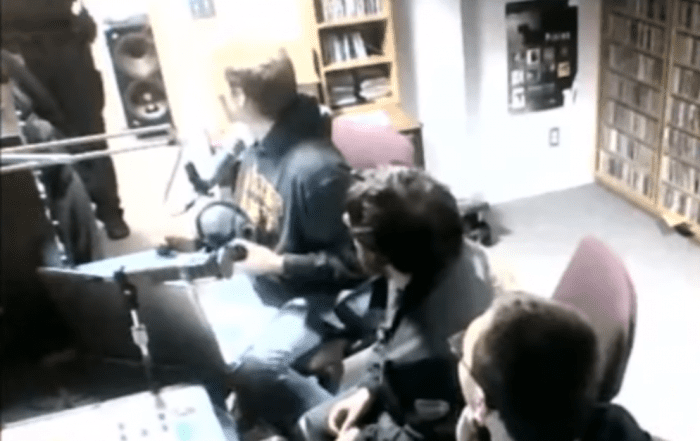 Well, this is unbelievable.
University of Minnesota-Morris students were broadcasting on "Deplorable Radio," when one of them used the word "tranny" to describe a transgendered person.  Here's the transcript of the conversation, according to American Military News:
During a discussion between co-host Brandon Albrecht and co-host Taylor Lehmann about antifa violence on campus, Albrecht made a remark about a transgender individual.

"You know, you can definitely, you see one tranny that's trying to punch someone," Albrecht said on-air. "You know it's automatically that one guy that you know I'm talking about. I bet you know. I'm not going to dox anybody and name them on air. But you two know if I say the tranny who looks like he's going to punch someone. Yep."
Pass the smelling salts!
Fifteen minutes later, a police officer and the manager of the student radio knocked on the door.  Albrecht told The College Fix, "She said we had violated FCC [Federal Communications Commission] law by saying a word that was never allowed on air, 'tranny.' So we packed up and left the studio."
Can you imagine how this actually happened?  Were there liberals sitting around listening to the show, hoping beyond hope that these kids would violate one of the fifty million rules of political correctness? I can just imagine them hovering over their radios.  "Someone said 'tranny…' quick call the police!"
If you're like me, you might not have any idea what the proper term is for someone who has the mental disorder of believing they are a different gender than the gender God assigned them at birth.  GLAAD has an exhausting explanation — if you want to know the difference between transgender, transsexual, drag queens, crossdressers, transvestites, and gender non-conforming people.  Or, you could refuse to give in to the person's mental confusion and insist that they are what they are.  Much easier.
It does make you wonder why "tranny" is such a big deal, when "transgender" is completely fine, though, right?  Are transgendered people opposed to nicknames?  Abbreviations? Here's more about these students who said the wrong word:
"Hey guys, I am just going to have you leave. You said a couple words that break FCC violations," the manager says as she walks into the room. "And so for today, I am going to have you stop your show. Specifically tranny. That is a hate slur, it is not allowed on radio. I need you to leave."

"Did you really have to call the police," one of the students can be heard asking in the video.

"It's a violation, you are breaking the law," the station manager responds.

"That is a specific hate speech word never allowed on radio," she added, "in the same way that you can never say 'cocksucker' on radio."

One week later, the students were "permanently suspended from the radio station" during an executive board meeting, Albrecht told The College Fix.
Good grief. Watch the video below to see what this world has come to:
Image Credit: Screen Cap YouTube
Hat Tip: American Military News