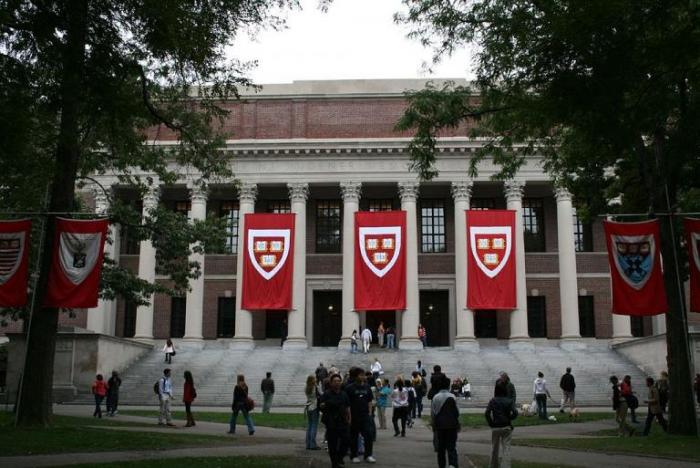 I have to admit, I don't love our Ivy League Institutions.  Harvard, for example, was founded with this mission statement back in 1636. "To be plainly instructed and consider well that the main end of your life and studies is to know God and Jesus Christ." In fact, they only hired Christian professors, they didn't elevate education over character, and taught preachers how to spread the gospel more effectively. Every single diploma Harvard issued had the motto "Christo et Ecclesiae" around the word "Veritas," meaning "Truth for Christ and the Church."
Times, they have changed.  Now, political correctness runks amok, and if you actually believe the tenets on which the university was founded, you might be charged with hate crimes.  Harvard recently announced its new president is going to be Michigan native Lawrence Bacow, and Ira Stoll wrote a fantastic letter to him.  It reads:
The boldest response might be actually to make some adjustments to the university. That doesn't mean surrendering principles. But it could mean doing some things differently. As you told a University of California audience last year, "if you're not managing change, you're not leading, you're presiding."

What might that mean in Harvard's case? It could mean redefining the emphasis on diversity beyond race and gender also to encompass ideology. It could mean reaching even more students via online courses and the extension school, so that the university shifts its measurement of success away from how many tens of thousands of applicants it rejects, and toward how many it educates.

It could mean expanding geographically beyond relatively prosperous, and politically liberal, Cambridge and Boston, toward more economically challenged and politically diverse parts of the state. Tufts has a veterinary school in Grafton, Mass. and its medical school founded a rural community health center in the Mississippi Delta. Harvard has a forest in Petersham.

With NYU operating in Abu Dhabi, Cornell in Qatar, and Yale collaborating on a college in Singapore, it's harder to make the case that Petersham, in Central Mass., or even, say, Pittsfield, in Western Mass., are so remote from Cambridge that ramping up activity there would prevent effective control or definitely dilute the brand.
Love it.  It's time to re-establish Harvard as an actual institution of learning instead of an altar of political correctness and identity politics.
However, based on his lifelong status as an Ivy League insider with multiple advanced degrees, his close friendship with the outgoing Harvard President, and his current service on Harvard's governing board, I wouldn't expect too much change.  I'm not holding my breath that Harvard will suddenly pursue ideological diversity.  I would instead expect a continuation of the insular mentality that has destroyed so many once robust bastions of ideas.  
Image Credit: By Joseph Williams (originally posted to Flickr as Harvard) [CC BY 2.0 (http://creativecommons.org/licenses/by/2.0)], via Wikimedia Commons
Hat Tip: Instapundit