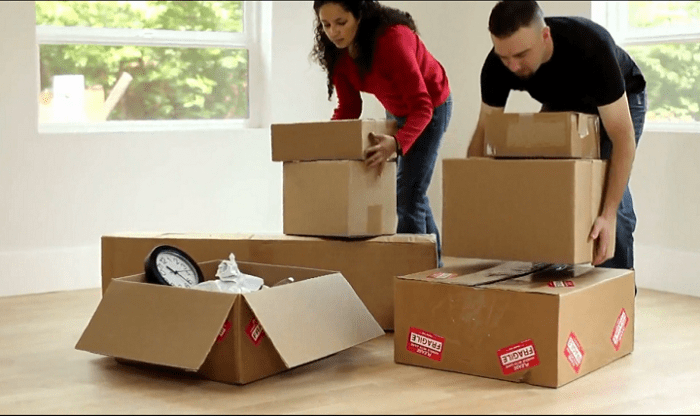 Well, this is the least shocking development in the history of the world.  CNBC has the story:
Californians may still love the beautiful weather and beaches, but more and more they are fed up with the high housing costs and taxes and deciding to flee to lower-cost states such as Nevada, Arizona and Texas.

"There's nowhere in the United States that you can find better weather than here," said Dave Senser, who lives on a fixed income near San Luis Obispo, California, and now plans to move to Las Vegas. "Rents here are crazy, if you can find a place, and they're going to tax us to death. That's what it feels like. At least in Nevada they don't have a state income tax. And every little bit helps."

Senser, 65, who previously lived in the east San Francisco Bay region, said housing costs and gas prices are "significantly lower in Las Vegas. The government in the state of California isn't helping people like myself. That's why people are running out of this state now."
People are leaving California because we are overtaxed?  Who knew?  Certainly not our state government.  They still seem clueless.  I love this quote at the end of the article:  
"H.D. Palmer, a finance spokesman for California's governor, said "it's correct that our top marginal personal income tax rate is highest — 12.3 percent, not including the 1 percent surcharge for millionaires under Prop 63 (to fund mental health services)." However, he said "looking solely at those rates alone provides an incomplete picture."

Palmer said when including tax collections per $100 of personal income, though, California ranks number 10 nationwide, based on 2015 state and local revenue data tracked by the Federation of Tax Administrators. Minnesota, New York, New Jersey and North Dakota all come in higher in terms of tax burdens."
Translation? Basically, "We suck… we're just not quite as bad as everyone says we are.".
I was recently in Minnesota, where I met with the head of the Center for the American Experiment.  I can tell you that they are experiencing outmigration as well, because of their high tax rates, and an inheritance tax which forces residents to choose between their children and grandchildren and the state.  It's a shame, really, for people who have put down roots in states that no longer value their residency.
Other states, however, will benefit from liberal states' refugees.  North Dakota, for example, is booming due to the growth in oil jobs, growth which is specifically prohibited in California which has an official policy of hate towards the oil industry
I live in northern California, and I can attest: the only folks that the state actually wants to attract are unemployed, homeless, and illegal aliens.  If you're an employed, hard working, law abiding citizen of the United States, forget it.  You are unwelcome in California. 
That's not my opinion, that's the official policy of the state legislature.  I've had it, and apparently so have hundreds of thousands of others.
Hat Tip: CNBC
Image Credit:  (U.S. Navy photo)