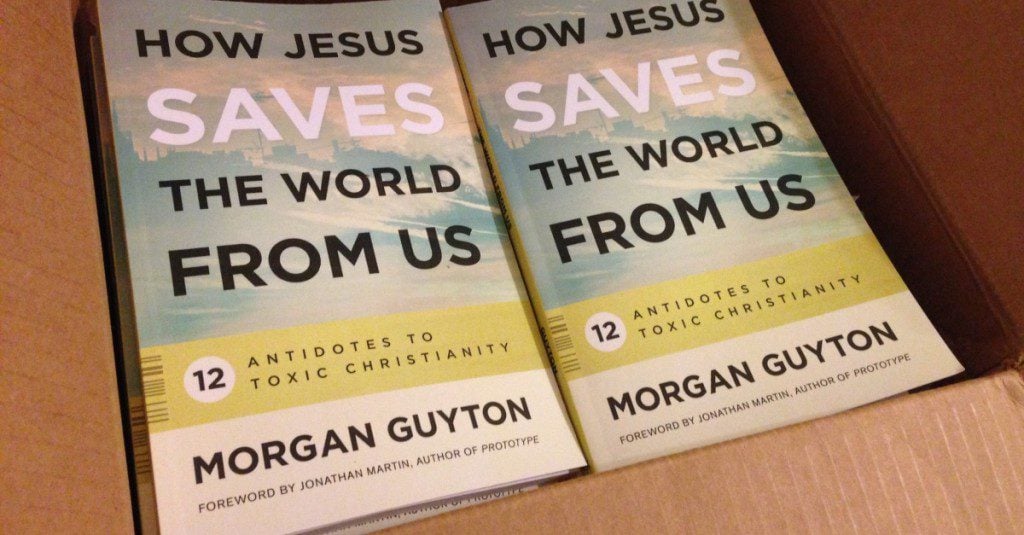 All right friends, it's time to ramp up our publicity campaign as we enter into the final homestretch. I'm going to give away a free signed copy of my book each day to the person who helps me the most with publicity on social media. I can ship it to you or your fundamentalist uncle or your granddaughter who stopped going to church.
So here's how it works. I've been tweeting out short statements about issues in the church today with the hashtag #JesusNeedsToSaveTheWorldFromUs and a link to my book's amazon page. I've done maybe fifty of these tweets so far. Hardly anyone has seen them because the Twitter gods hate me and I don't have that mysterious mojo of the Twitter divas who always get retweeted. That's where you come in.
Every day until April 18th, I'm going to count who retweets the most of my tweets and that person will win a free, personally shipped, signed copy of my book with their address written in my handwriting on the envelope. I can put on some of my wife's lipstick and kiss the inside cover if you'd like that, but if you think that's creepy, just forget that I said it.
So go to my Twitter timeline, find whatever tweets that you like with the hashtag, and retweet them to win your free signed book!
Now here's another twist. Since Facebook shares get more visibility than tweets (I think), every time you share my amazon link on Facebook, it counts as 5 tweets. I'll say 3 tweets for Pinterest and 3 tweets for Instagram, since I'm a dinosaur who doesn't know how the other social media works.
Also if you're a Twitter diva who knows how to make it viral, I would love your feedback if something I'm doing is the reason that Twitter are ignoring me. Depending on how good the advice is, I will reward up to 10 tweets for your help.
Thanks so much for all your support. Let the games begin!