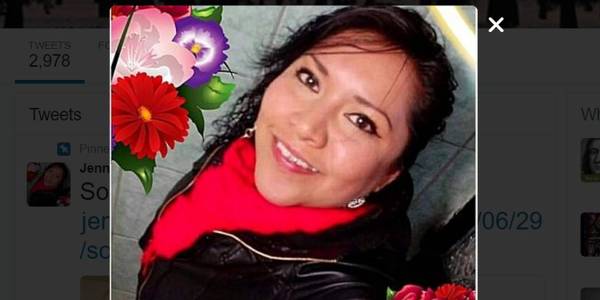 Thursday morning, I discovered Jennifer Mayers, an infamous internet troll sensation who blogs about her love for Jesus and her hatred of racial mixing, homosexuals, rape victims, mongoloid fetuses, and being in the same room as poor people. After a week of dismal traffic on my blog, fifteen minutes of cutting and pasting excerpts of Mayers' material on my blog resulted in my first 20K day in at least a year. And honestly, it feels pretty disgusting.
There's an internet phenomenon called Poe's Law which describes situations in which parodies of fundamentalism are indistinguishable from fundamentalism itself. It's been hard to tell whether or not Mayers is trolling everyone. The thing that's hilariously horrifying or tragic is the way that thousands of internet heroes have poured their earnest hearts out into her comments section. Mayers should be compensated for providing a cathartic release for not-explicitly-racist white people.
A very dark satirist named John Waters made low-budget films in the 1970's that were legendary for their incredible filth. One particularly awful film was Pink Flamingos that my wife made the mistake of watching with me. There were sex scenes involving birds that tore human flesh, a flasher who had a string of sausages under his trench coat, a talking anus puppet show, and other marvels way too horrible to share on a Christian blog.
Jennifer Mayers' comment section was like a John Waters film. It was a pornography of hate rather than a pornography of naked bodies. We live in a world that has almost eroticized hate. I think looking for things to hate on the internet is at least as popular as looking at dirty pictures. The most common comment I saw was people who just called Mayers a f__ng c___. Every time I see that insult, I have trouble believing that people really talk that way outside of junior high school.
Many expressed their wish for Mayers to be tortured eternally in a variety of ways. Some people asked her calmly to provide chapter verse citations from the Bible to support her argument that racial mixing is against God's will. Others pointed out the hypocrisy of her condemnation of racial mixing since she claims to be a Guatemalan who married a white man. Most of the comments were at least four paragraphs long. Some of them were longer than a blog post. It was all so freaking heroic.
This is what we do to fight evil in the information age. Rhetoric has become the entirety of our universe. We've been reduced to avatars who live inside our phones. Our version of building barricades and storming the Bastille is spending 45 minutes on a comment on the evil villain blog because "reshaping the conversation" is everything. I don't know how to be a writer in a world where words don't pay anything but they're also the all-encompassing existential battlefield at the same time.
So how can I live in a world that loves hate porn way more than thoughtful spiritual reflection? I'm trying to decide whether or not to feel sorry for cashing in on toxic Christian hate porn that gave me a viral blog post. The way I'm rationalizing it to myself is that maybe it was a way to put my book in front of some people who need to read it. When it started to viralize, I scrambled back to put multiple links to my book in the first two sentences. Maybe somebody who came for the hate porn stumbled into something spiritually edifying. But this is how bloggers like me lose our souls. It's like shooting up heroin for the first time. What a powerful demonic force.
So to all the internet heroes out there (including myself), why don't we try an experiment? Instead of investing our passion in 45-minute comments on evil villain blogs, why don't we look for lonely people in our real life physical environments to treat with love? Like that person in the cubicle around the corner with the huge "Make America Great Again" sign. They probably just need someone to smile at them and talk to them in live human conversation. Our social fragmentation is the source of our toxicity. People who feel loved don't write stupid things on the internet, and when they do, it's not really who they are. We can do better than hate porn.