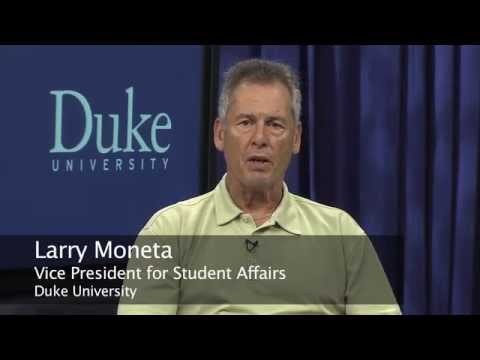 An article came across my social media feed from the Durham Independent Weekly that two employees of the on-campus Joe Van Gogh cafe were fired without warning because Duke vice-president for student affairs Larry Moneta called up the owner of Joe Van Gogh to complain about a rap song that was being played when he entered the cafe. Moneta's complaint was that the rap song had the N-word and the F-word. When he complained to the employees about it, they immediately turned it off and offered to give him his muffin for free. It had been part of a Spotify playlist they had playing in the store.
Moneta claims that he didn't ask for the employees to be fired, but in an audio recording, Joe Van Gogh human resources official Amanda Wiley stated, "Duke University has instructed us to terminate the employees that were working that day." Neither employee had any record of workplace misconduct. While I am not offended by cuss words in music, I think it's perfectly valid for Moneta to object to it and request that Joe Van Gogh establish a better policy for background music, but to get two employees fired without warning is a disgusting abuse of power on his part for which he needs to be held accountable.
I am very disappointed but not surprised to hear that another Duke vice-president is behaving abusively to campus workers. In August 2014, Duke executive vice-president Tallman Trask hit a parking attendant with his car and yelled a racial slur at her out of his window without ever facing any consequences. As an alumnus with two master's degrees from Duke, I have had enough. So I am sending the following letter to Moneta's email (studentaffairs@duke.edu) as well as the Board of Trustees (boardchair@duke.edu) and I ask any fellow Duke alumni to copy and paste it so that Moneta will make this situation right and know that he will be held accountable by Duke's alumni.
UPDATE: Please also call the Alumni Office at (919) 684-5114 and let them know you are very concerned about the Larry Moneta incident and would like a call-back with a report.
Subject: You are responsible for making things right with Britni and Kevin
Dear Dr. Moneta,
I was very disappointed to learn of the way that you abused your power to cause the firing of Britni Brown and Kevin Simmons from Joe Van Gogh coffeeshop this week. Though you have publicly claimed that you did not request their firing, your account contradicts an audio recording of Joe Van Gogh human resource official Amanda Wiley. Because you are disavowing your responsibility in this matter, I am part of a campaign of Duke alumni that has organized to hold you accountable. We will not give a single dollar to Duke University until you have made this matter right or until you have been disciplined appropriately by the Duke University Board of Trustees whom we have cc:ed on this letter. You need to take responsibility for rectifying the problem you created. Policy decisions about background music in university eating establishments should be negotiated and communicated clearly between the appropriate authorities, not enacted ad hoc by firing employees without warning.
Please let us know when you have resolved this situation.
Sincerely,
Rev. Morgan Guyton (M.Div, 2010; M.A.T. 2006)
If you'd like to sign a petition that uses the language of this letter, please click here.