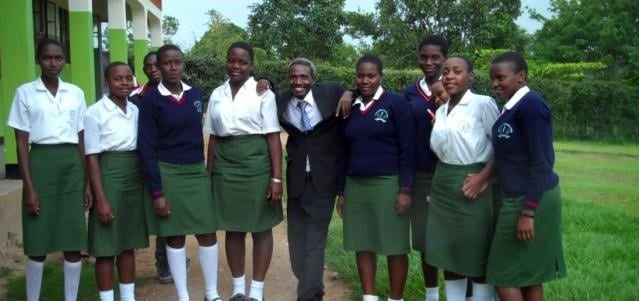 [The following is a testimony from Turinawe Samson, the founder of Universal Love Alliance, the African queer inclusion organization I am raising money for.]
My name is Turinawe Samson, a Ugandan by birth, born in 1984. I am sharing my story with you as a queer person. I know that my story is very similar to the stories of many LGBTI people in Uganda. Indeed, I know very well about other LGBTI people and their allies in Uganda who have faced far more abuse than I have experienced. These tragic experiences include verbal and physical attacks.
Uganda is a religious nation, with a big fraction of the population subscribing to Christianity. Given this, intolerance directed toward LGBTI people comes as a surprise. Christianity teaches peace, love, respect, politeness, tolerance, and acknowledging human diversity via dialogue and reconciliation. In general, these are things that the Bible teaches us, obligations for every Christian to build a society that is founded on respect for others for love's sake.
I chose to share my story with the Christian faith fraternity because I thought it important for them to understand what I have experienced personally as a queer person and what other LGBTI people suffer in Uganda which, unfortunately, emanates from the teachings of some Christian faith leaders.
As a person who belongs to the LGBTI community I have endured both physical and verbal attacks from Christian faith leaders, as well as their followers, pedestrians, taxi passengers, shop attendants, and other members of the community at large. As an LGBTI person grows, then starts a journey of self-discovery, trying to learn and relearn everything about themselves; they must deal with external forces of abuse as part of the process. These factors create conflicts, in their bodies, minds, and souls.
In Uganda, faith leaders are supposed to teach tolerance, love, and respect for human diversity via reconciliation. Instead many faith leaders teach hate and intolerance of people who are different from what they think they know. In 2006 I graduated from a Bible school after which I was ordained as a pastor here in Uganda. I worked in a Pentecostal church, because that is the church in which I was raised. I preached inclusion and acceptance of LGBTI people, respect for human rights, and equality. Then I asked that my senior pastor consider my efforts by reviewing their understanding of God's creation.
My church would not accept my teaching. They organized a pastors' council meeting and there expelled me from the church. Then they informed all Christian churches not to allow me into their churches. They threw me out of the home that the church was providing for me. They arranged prayers and fasting, praying to God that he would make me disappear from their community because I was assumed dangerous so God should destroy me.
A few days later, as I was walking to my rented home in the evening, returning from a grocery where I bought some food, a group of young people attacked me. As we were struggling, they were trying to strangle me and beating me up. Fortunately a car came and flashed its headlights at them. They ran away. Likewise, I took off for my life. During the scuffle I must have dropped my house key. I slept in the neighbourhood, because I was afraid to go back to look for the key.
In the morning when I did look for my house key at the scene where the scuffle happened, I found a little container filled with acid. I was scared. I trembled. I believed that these young people wanted to burn me with acid. I knew my life was not safe if I remained in that region. So I ran away and went to Kampala. This type of grave threat I have experienced personally many times. I have been attacked and slapped in taxis, heard verbal attacks in the streets, etc.
Now I am part of an organization called Universal Love Alliance. This organization works to teach faith leaders about inclusion and acceptance of LGBTI people. It also teaches them about sexual orientation, gender identity, sexuality and spirituality, contextual interpretation of the Holy Scriptures, human rights, dialogue, and reconciliation.
I share my story with faith leaders mainly to enable reflection on your own actions towards LGBTI people. Are you acting on Christian teachings or are you acting on your own behalf as a person? Learning does not end. The spirit of God is still speaking and revealing new things to us. And God will continue to reveal many things to us, depending on what we can understand and bear as human beings, one at a time.
John 16:12 "There is so much more I want to tell you, but you can't bear it now."
Please support Samson's organization the Universal Love Alliance!