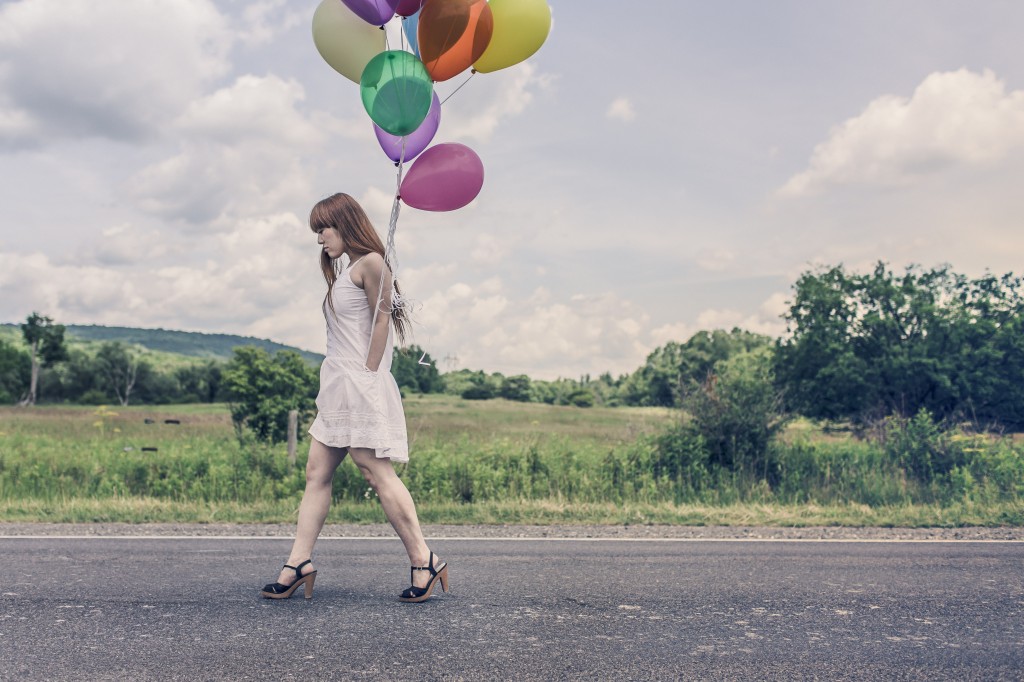 "I don't want to lose this friendship," I said. "I don't either" she confessed. Our girls were close friends. They went to school together. We lived in a small town, and we had several mutual friends. I thought our friendship had been growing, but now she was asking me to change, and I simply couldn't comply with her request.
Rewind four months. I had made a habit of riding through life on the seat of my pants. I was stressed and overwhelmed. I was a 29-year-old woman who has PTSD and four kids, how could I be otherwise? I drank too much and prayed too little. I was quick to anger and even quicker to judge. I may have been fun to be around from time to time, but I tended to slip into periods of despondency frequently. During the months leading up to her confrontation, I had begun to feel a new spark of desire in my heart. I didn't know it at the time, but I was being called into a better life.
"And whoever does not take his cross and follow me is not worthy of me. Whoever finds his life will lose it, and whoever loses his life for my sake will find it."
-Matthew 10:38-39
I knew I was flunking at life. I needed to be a better wife for my husband; I was distant and withholding. I knew I hadn't been a very good mom, either. I didn't really enjoy being a mom. I was jolted by the realization that my little girls weren't so little anymore. Time was marching on and my children were going to grow up with or without me. How much of their life had I spent barely surviving? How often had they seen me demonstrating what the Christian life should be? If they emulated me, what kind of adults would they become? The thought haunted me. I wanted to be proactive about making a change, so I started by reading my Bible cover to cover. Despite having been raised in technically what is considered a Christian home, I'd never read the book completely. It was a couple months before my thirtieth birthday, so I decided to try and read the whole thing before then. I downloaded a free audiobook version to my phone and plugged in my headphones. I spent several hours a day listening to God's word being read as I worked around the house. During that time, a funny thing happened; I began to crave more. I went to bed thinking about what I'd heard and woke up excited to continue listening. My prayers became longer and more sincere. I had begun to fall in love with Christ. God's Word professed news that felt too good to be true; there was hope for losers like me. My children would not be held hostage by my failures. God is quick to forgive and more merciful than I ever dreamt. Before I knew what was happening, I had begun to talk about the Gospel a lot, and when I say I "a lot," I mean it. My Twitter and Facebook feeds flooded with Bible verses. I started trying to see the world through God's eyes and what I learned began to slip into everyday conversation. People noticed. I didn't mean for it to happen, it just did.
"Do not think that I have come to bring peace to the earth. I have not come to bring peace, but a sword. For I have come to set a man against his father, and a daughter against her mother, and a daughter-in-law against her mother-in-law. "
-Matthew 10:34-35
I met my goal with time to spare. I had read the whole Bible in just three months, and I couldn't wait to do it again. I'd never felt so alive, so free, so loved. But I had begun to realize that my new-found passion came with a price tag; certain people started drifting away. Conversations with particular friends grew uncomfortable, and I became concerned that I had done something wrong that was alienating them. I talked to my husband, Ben, about it. He encouraged me to examine myself to see if I had sinned against them in any way. If I had, I needed to confess and ask for forgiveness. If I hadn't, well, he said I didn't need to worry about it. My husband affirmed that he loved the "new" Abra. He commented on how calm and kind I had become since starting to read my Bible. My oldest daughter gave me a similar review, "You're more fun to be around!" she said. Ben encouraged me to keep on doing what I was doing.
Then came the instant message. This friend wanted to meet. "Uh-oh," I told my husband. She rarely wanted to get together with just the two of us, so I knew something was up before confirming the date. I went to meet her, and my heart sank when I heard her give me an ultimatum; If I continued in the direction I was headed, we couldn't be friends anymore. "I can't do that," I told her, "I'm sorry." We parted on good terms, but our budding friendship dissolved into cordial courtesy.
What happened hurt. I've been friend-dumped before when I was a kid, but I never expected this to happen as an adult. Her rejection hurt. When she left me, it meant distancing myself from her other close friends. I was so lonely. I kept wondering if there was anything I could have done to avert the iceberg that sunk our relationship. "Couldn't I just apologize and things can go back to the way they were?" I asked my husband one night. "No," he said. "You haven't done anything wrong to apologize for. "
"Come to me, all who labor and are heavy laden, and I will give you rest. Take my yoke upon you, and learn from me, for I am gentle and lowly in heart, and you will find rest for your souls."
-Matthew 11:28-29
Through the next year, that pain of rejection sent me running back to Christ. It sent me back to Scripture. In time, my wound healed. I made new friends, sisters who have come along side me to join in the pursuit of Christ. I am less lonely now than I ever have been. I still regret the loss of that one friendship, but I pray that eventually, our fellowship will be restored. I know God can do that, nothing is beyond Him. For now, I will trust that what happened was for a good reason and thank Him for these new friends.
The truth is that when you fall in love with Christ, you will make new enemies, and sometimes, the arrows that are shot at you might come from within the body of Christ. But I want to encourage you because I've lived through that and came out rejoicing because now I know that a relationship with Christ is worth more than ten thousand friends without Him. He never tires of my questions or opinions. He is not annoyed by my immaturity. He has never failed to sustain me. His love has brought incredible peace and joy into my life. He has fundamentally changed who I am: I love being a mommy now, and my husband is the apple of my eye. He has made me a better friend, too. I know you might be lonely now, but God won't leave you there. Pursue Him and fear not, He always has good things planned for those who offer all they have up to Him.
(All quotations have been taken from an English Standard Version of the Bible.)