Image source: The Revenant Twitter Feed @RevenantMovie

noun rev·e·nant \ˈre-və-ˌnäⁿ, -nənt\
Last night, my husband and I went on a date to see The Revenant. We arrived 10 minutes before the movie started, found seats in the front row and settled in for what, we had heard, would be a gritty couple of hours. The Revenant was directed by Alejandro González Iñárritu who has produced and directed several films, the only one of which I have seen being 21 Grams. Suffice to say, I figured there would be copious amounts of blood and I was not mistaken.
The Revenant story was inspired by an American legend named Hugh Glass (played by Leonardo DiCaprio). A Philadephian by birth and speculated to be of Scotch-Irish descent, no one knows for certain if the extraordinary account of his life is historical truth or a grand tall tale, but either way, it is impressive. Glass was rumored to have been a pirate turned mountaineer after having been adopted into a Pawnee tribe as a young man. In the summer of 1823, Glass joined a party led by Major Andrew Henry (Domhall Gleeson) as a hired hunter using the skills he had developed living with and (marrying into) the Pawnee tribe. It was during this expedition from Fort Kiowa (located near modern day Chamberlain and Oacoma, South Dakota) to Fort Henry (which is 20 miles southwest of Williston, North Dakota) that the remarkable events retold in The Revenant took place.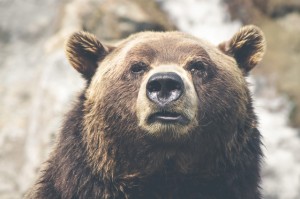 Henry's party was near the north and south forks of the Grand River when Glass was hunting some distance ahead of the main group. It was then he happened upon a grizzly sow and her pair of cubs. Despite his impressive skill set, Glass was no match for Mama Bear, though he valiantly kept up the fight until the other men caught up and killed the sow. This encounter left Glass brutally wounded, and near death. The party suspected Glass would not last the night, but when he pulled through, they carried him onward for the next two days. Realizing how dangerous their slow pace was becoming, Henry offered monetary compensation for two men to stay behind with Glass, "until he should recover sufficiently to follow the expedition, or, as was hourly apprehended, should expire of his wounds." recounted Edmund Flagg in 1839. An experienced woodsman, John Fitzgerald (Tom Hardy), and a teenage boy, Jim Bridger (Will Poulter) volunteered, but eventually abandoned Glass by a flowering stream with little else than the litter he lay upon. The story goes that Bridger was reluctant to leave, but his more experienced companion convinced him of the supposed wisdom in doing so. It was when Glass understood what had happened that he began his horrible crawl to Fort Henry, "the primary object of [the] voyage was declared to be the recovery of his arms, and vengeance on the recreant who had robbed and abandoned him." -James Hall 1825. Despite the odds, Glass survived and was reunited with his rifle in June of 1824. However, Fitzgerald had enlisted in the US Army, thwarting Glass' mission of vengeance

What stood out most to me throughout the film was
Iñárritu's depiction of these events attempts, albeit unevenly, a grisly (ha!) exposition of the nature of vengeance and mercy and what it means for man to battle the wild, both without and within himself.
The movie is heavy laden with metaphor.  I was moved by the strength in Glass' words of comfort to his suffering Pawnee son, Hawk, "You are my son" hearkening to God's words to His own son.

Image courtesy of freenaturestock.com via Pexels

The battles are only merciful in the manner it was shot, but what it lacks in graphic violence, it makes up for in blood volume. The digital quality of the simulated bear during the widely-discussed bear attack was unimpressive. That said, the manner in which the attack was executed and wounds sustained were certainly realistic enough.

The musical score deserves an honorable mention, although I prefer Sakamoto's other works over this particular soundtrack.
Color is thoughtfully employed to draw viewers further into the experience (the film was shot using only natural light and the contrast between the cold colored days contrasted against the warmth of the firelight was certainly a deliberate aspect of storytelling).
The breathtaking scenery was given generous screen time in-between the gore of battle and the elements, which momentarily drew me out of the story and into the vast glory of God, in what appears to be an intentional contrast.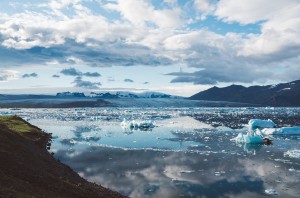 In summation, The Revenant delivered spectacular scenery and plentiful conversation. It is the kind of movie a man may wish to see in the manner a women may seek out romantic-comedies. The story evokes a sense of being created for something more and invites viewers to walk in the shoes of a hero if only for an evening. But, I believe these ambitious qualities became the film's undoing. The antagonists are classic, but the altered resolution of the film shatters (I think unintentionally) Glass' strength of character. This flaw in the film may stem from the storyteller's clear misunderstanding of who God is and how He can turn our thirst for vengeance into grace and mercy, or even what grace and mercy would look like. One gets the sense that the writers stumbled upon an incredible story, a puzzle, if you will, that they knew had potential to meet a fundamental need we all know, but they were unable to assemble the pieces together in the right order. We, the viewers, are left with a distorted impression of who the characters are and why we should care about them.
That said, the movie does make for a superb drinking game with beginner and advanced levels. Beginners may drink every time Glass' wife whispers. More advanced players drink every time Glass gets into water. Cheers!
For further reading the legend, please visit The Museum of the Mountain Man's site devoted to Hugh Glass (www.hughglass.org)