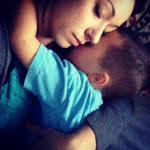 My kids are sick. Nothing more than a cough and congestion, but some of them have fevers. We are in lock-down mode. I know the whole wide world is probably sick right now (tis the season, right?), but we don't have to be anywhere. Liam (3) is laying in bed next to me, watching Harry the Bunny in his batman footie jammies. I'm drinking coffee in a failing attempt to stay awake. I'm thankful for this opportunity. I'm seizing this day to rest.
Our oldest daughter, Ophelia, is 10 years old. She has always been an easy child, but as our first attempt at parenting, we made many mistakes. Now as she is entering young womanhood, we have the privilege to be at the unveiling of her character. I am in awe. She is hard-working, sensitive, and joyful. She loves people, cooking and cleaning. Yes, cleaning. I woke up yesterday to a cup of coffee on the table by my bed (Nespresso, folks! It is where it is at!). Ophelia whispered to me as she closed the door behind her, "Sleep as long as you like, Mom. I got this covered." Groggy, I fell back asleep.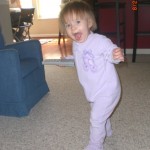 My bedroom is off the living room so I can always hear if something is amiss. When I woke up later, I found she had made eggs for everyone and toasted pancakes. Everyone was happy and the house had been cleaned. Sure, they were all watching a movie, but there are worse things.
I don't get why people guilt trip moms about tv time. Of course, moderation is important. Drinking too little or too much water is dangerous. Soaking in too little or too much sunlight is bad for our bodies. Sleeping too much or too little isn't healthy either. But there are mitigating circumstances. When we are sick, extra sleep is a good thing. If you live in North West a bit of artificial sun during our 7 months of winter can be extremely helpful. When we are dehydrated, a bit more water than usual is good. And when mommy is exhausted, sick or extremely stressed, a bit of extra television for the kids is a blessing, dare I say, even a wise utilization of our resources. During my hyperemetic pregnancies, my children watched an excessive amount of television. I couldn't care for them while vomiting 24/7 for 40 weeks. I couldn't train them while I was on bedrest. So they watched and watched and watched and watched. Where the ideal lacks, grace abounds.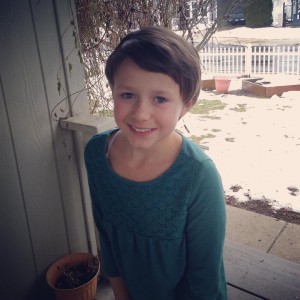 Just look at Ophelia…and guess what, she was bottle fed formula as baby (GASP)!!!
People like to talk about what is best, what everyone needs to do in order to get the best outcome for their life, for their babies lives, for everyone. We like to think we hold the keys to health, wealth, happiness. But we don't. Thank God, we don't! Think about how often each of us ride in a car, cross the street, walk around outside at night — we are still alive despite the odds. And happiness, oh man, we know that the heart is deceptive and self-serving. Our happiness equates demise if we controlled it. God is good, my friends. Make no mistake about it. We don't get to pick when we live or die. We don't get to choose what trials we will endure and which ones we might forego. We do not control the outcome of our children's lives. It simply is not ours to control. If we believe this, we are free. We are free to rest in God.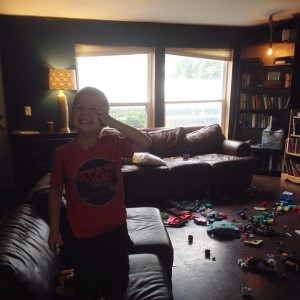 The housework will still be there later. Canned soup isn't so bad. We can sit down when our kids are sick, snuggle them, watch tv and hang out on Facebook, laughing at articles claiming that if only we did this or ate that, we wouldn't be sick right now, or that television will turn our kids into serial killers, or that if we haven't become organizational masters of our domains that we are epic failures as a human being. Those kinds of lies are attacking our hearts, Sisters. They are belittling our worth and testing our sanity. When they make false claims about the power we hold over life, death, sickness and health, they are challenging God's sovereignty and His grace. Laughter is an appropriate response to that kind of folly. Give it a try, next time you see something absurd, give it a good belly laugh and move on. You are a daughter of the King, don't listen to the gossip of idle minds.
Are you giving your best? Are you right with God? Are you working to love your children and honor your husband? Then well done, Sister. You are doing exactly what God requires of you. Rest. Join me on Pinterest, read a book, play a video game, knit, eat chocolate cake, write a letter to your mom. God is delighting in you.
"Come to me, all who labor and are heavy laden, and I will give you rest. Take my yoke upon you, and learn from me, for I am gentle and lowly in heart, and you will find rest for your souls. For my yoke is easy, and my burden is light."
-Matthew 11:28-39