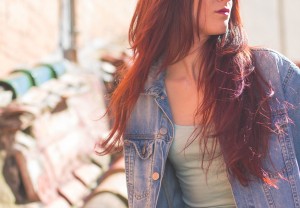 Again, I know, I haven't been writing. I don't often have the emotional and mental energy to pull thoughts into words when I'm struggling and lately, the struggle has been so very real. Mix into all that real life stuff; editing, spell check, thinking about those who might read this and how they might object, anticipating arguments from those who are looking for a fight and also those who thoughtlessly agree with me. (I don't even agree with myself half the time, please don't automatically agree with me, but also know I'm human and God gives me grace, please extend a bit of that to me, too.) It is all so very overwhelming. On the one hand, I wonder how anyone has time to blog regularly (seriously, who has time for that?) and on the other hand, I know how therapeutic writing can be. Even my new (counselor/therapist who is also a Presbyterian minister) has me journalling. But I found out almost a year ago, that someone who has deeply hurt me and continues to do so by not acknowledging their faults and refusing to take responsibility for their actions — this person is following the blog and shooting me emails whenever said person gets offended which happens pretty darn frequently. Of course, I knew it could potentially happen, but this person isn't particularly blessed technologically speaking, so I took my chances and I got burned. Writer's block doesn't even begin to cover what that did to me. More like Writers Cell Block. Who can think freely with that kind of condemnation and accusation ringing in their ears?
So after a lot of time, thought and prayer, I decided to give blogging another try. At first, I thought I'd just revert to back  to my old homemaker stuff. I did that for many years as a young homemaker. You know, cleaning, recipes, and budgeting. But all that has been done to death and I'm not particularly good at any of them either. I have other gifts — like being an excellent bargain shopper, I get the best smelling, most non-toxic and effective cleaning products for the same price as the bargain mart stuff, if asked, I bet I could find a hell of a deal on a cleaning service. I love my work at home, it consumes about 30% of my time right now. The kids take about 50% and lately, Ben and God have had to split the last 20% — which is so wrong and I'm working on righting that and have my work cut out for me there. But I also know that becoming some hybrid Christian/Martha Stewart isn't my calling.  I love people. I love my husband, I love my kids, I love my family and friends and church and even the people that hurt me (if I didn't love them, it wouldn't hurt so much). But, my heart aches for people who are hurting and I feel guilty for not being able to help them all — guilt my therapist is going to help me be reasonable with. I know that my words offend some, but I also know they are helping many — and that is what I desire. To share my story for better or for worse, trusting that God has a plan for it. So I'm going to share again. It is going to be a bit different this time. Less business, more typos for certain. If you thought my writing was confusing before you're gonna hate what I write next, because I'm not going to work overtime connecting every single dot anymore. I've got kids who are more important that my writing. I'm learning to give more time to God and my husband and they take precedence. I'm going to do less editing, less click bait, less caring what others think and I'm going to allow myself to blog organically, from the heart knowing that even when I screw up, God has a good plan to make it right.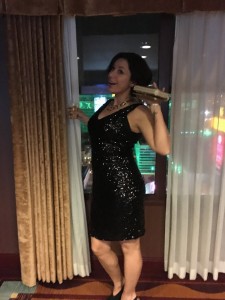 If you don't understand me, if I don't bless you – please feel free to move on. It is impossible for me to be a blessing to everyone.
If you are offended, I probably feel guilty about that, but everyone is offended about something – please feel free to move on. I don't have the strength or willpower to take on your sensibilities right now.
If you disagree, you can comment if you want but know that unless you speak the truth in love, it won't change anything so – please feel free to move on.
But if you feel at home here, if you relate and if my words, by some miracle, are a blessing to you – pull up a chair, sink into a hammock, the summer awaits filled to the brim with the intoxicating scent of roses and jasmine. The wonderfully hot sunshine is on its way and I'm all stocked up on pink lemonade (and I know an awesome pub near my home with the best beers on tap!). We are all human here, children of God and we aren't running a race anymore. Jesus did that for us. We aren't fighting the world because Jesus already overcame it at the cross. And we aren't fighting one another, we are equally created in the image of God, fearfully and wonderfully made. Will there be differences in how we see the world, in how we feel and what we think is right and wrong? Of course! Welcome to reality, close your laptop, put down your phone and realize that nobody is exactly the same and not one of us are perfect. And as frustrating as that may be sometimes, we need one another. It is so easy to forget our place in history. We are proclaiming the good news: God won and He is making everything shiny clean, and beautiful and right again. He is coming with glory to judge the living and the dead. Our job is to praise Him loudly, blessing and loving others all the while. Doing what we can to reflect the coming glory. And blogging, well a) thinking out loud helps me think clearly and b) as uncomfortable and awkward some find my honesty, it does help others. We aren't alone and we aren't worthless. I don't have an excellent academic history, I'm a college drop out with an 8th-grade education. I'm messed up just as much as the next guy even if it looks different. But in a world full of lies, I know this to be the absolute truth: God delights in us. All of us.
This is me. I'm human. I make mistakes and sin often, but God is my strength and my salvation and I'm learning to bask in His love.  If this sounds interesting to you, well, welcome to my world.
XOXO,
Abra