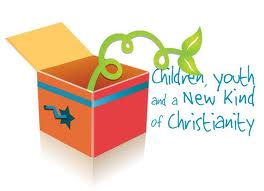 David Csinos and Brian McLaren recently collaborated on the landmark Children, Youth, and a New Kind of Christianity conference in Washington, D.C. I wasn't able to attend, but the conference was well attended and well documented by those who did.
On the heels of that event, Csinos and McLaren have just published "Breaking the Bubble Wrap," the cover story to the latest issue of Sojourners magazine, in which they continue this conversation about "nurturing an incurable, chronic, and healing passion for justice" in children and youth.
While it sounds like missional youth ministry was only discussed in passing at the conference, here's a portion of that article that leaped out at me as pressing into a missional idea of youth ministry:
"What would happen if we followed our children's lead?

"Children often ignite sparks in us for 'seeking first the kingdom of God' in the world. With their honesty, curiosity, concern for fairness, and fresh eyes, children help us see problems that are so commonplace that we have become blind to them.

"We need young people to point out the homeless woman begging for money. We need them to point out our hypocrisy when, in the heat of an argument, we make a rash statement. In moments like these when children are bearers of inconvenient truths, will we tell them to be quiet, or will we, like Jesus, say 'I praise you, Father, Lord of heaven and earth, because you have hidden these things from the wise and learned, and revealed them to little children'?"
There are lots of excellent resources available to download in the Children, Youth, and a New Kind of Christianity Primer.
What does this notion of following our children's lead spark in you?