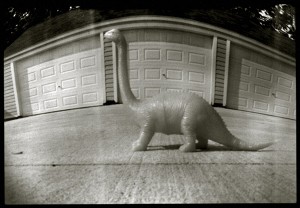 In a recent article on the Christianity Today website, Art Lindsley of the Institute for Faith, Work, and Economics inaugurates an occasional series of articles at CT on issues of faith and economics.  He does so with a famous story from C. S. Lewis' Prince Caspian:
In C. S. Lewis's TheVoyage of the Dawn Treader, King Caspian encounters Gumpas, the Governor of the Lone Islands. Gumpas tells Caspian that the slave trade practiced in his domain is an "essential part of the development of the island."

"Tender as my years may be," says Caspian, "I do not see that it brings into the islands meat or bread or beer or wine or timber or cabbages or books or instruments of music or horses or armour or anything else worth having. But whether it does or not, it must be stopped."

"But that would be putting the clock back," gasps the governor. "Have you no idea of progress, of development?"

"I have seen them both in an egg," says Caspian. "We call it going bad in Narnia. This trade must stop."
Lindsley reminds us that Lewis, whose suspicions of "progress" are well-known and occur widely through his writings, did not shy away from tacking "progress" in the political and economic spheres:
Observerin the late 1950's to write an article on whether progress was even possible, he titled his contribution "Willing Slaves of the Welfare State."

In this essay Lewis makes it clear he is for progress, in the sense of "increasing the goodness and happiness of individual lives." But he expresses deep concern about the tendencies in the United Kingdom during World Wars I and II to give up liberty for security. He says Britons had grown, "though apparently grudgingly, accustomed to our chains." He warns that once government encroaches on our freedom, every concession makes it more difficult for us to "retrace our steps."
When he was invited by the 
Lindsley argues that we need sometimes to go back in order to go forward–whether this means repentance in our personal lives or "pushing back" against creeping restrictions in our public lives. What do you think? Check out the entire article, and comment here on whether we need more "dinosaurs" like Lewis. Are you a dinosaur?
Image: "Pinhole: dinosaur" by Matt Callow, used under a Creative Commons 2.0 license.