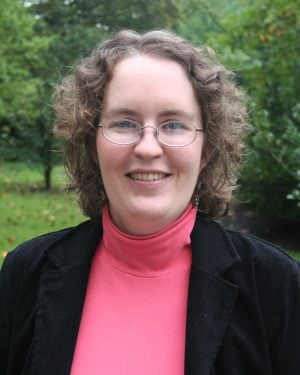 From January 2014- March 2016 this blog served as the "channel voice" for the Patheos Faith and Work Channel, an endeavor here on Patheos which aimed to provide you all kinds of resources for bringing your faith and your daily work together–whether you write books, teach children, change diapers, or lay tile.  There's still lots of great content on here that was produced for that purpose: please enjoy poking around and reading it!
Going forward, you'll get some more personal thoughts and reflections from me (Jennifer Woodruff Tait). I'm the Content Editor for The High Calling at The Theology of Work Project, the managing editor of Christian History Magazine, and a priest in the Episcopal Church. I'm also the author of The Poisoned Chalice and Histories of Us.
Welcome!
Where not otherwise noted, images on this blog are from Pixabay. Bio photo taken by Jay Blossom.