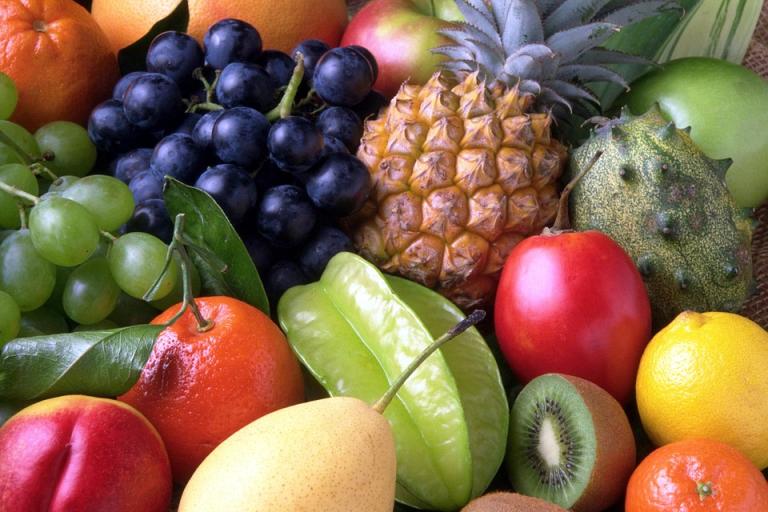 By Andrew Arndt
Andrew Arndt, the regional network coordinator of the Kern Pastors Network in the Rocky Mountains, hosted a series of breakfast gatherings around Tim Keller's recent book, "Every Good Endeavor."  Participants discussed how chu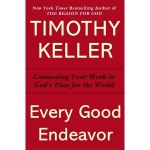 rches – including those under their own leadership– might better integrate and address issues of faith, work, and economics. Below, Arndt reflects on the book, the experience, and thoughts he still wrestles with. 
One of the great joys of serving The Kern Family Foundation as a regional director is gathering together with other Kern Pastors to wrestle with profound questions of life, ministry, and how the local church can be an agent of cultural change through the integration of faith, work, and economics. This past summer, we had the opportunity to do just that, meeting every other week over breakfast to discuss Tim Keller's Every Good Endeavor: Connecting Your Work to God's Work— a brilliant and clear-headed discussion of how faith and work intersect.
The goal of our gatherings was twofold: we wanted to digest Keller's main ideas, and to think through the ramifications for our specific ministry contexts. Every Good Endeavor proved to be a perfect guide for thinking through the integration of faith and work. The book is laid out in typical Keller fashion—orderly and Gospel-shaped. He begins by examining the Scriptural record to see if a sort of original design for work can be extracted. And of course, there is. Work is part of our nature as creatures made in the image of God. It has dignity.
But that is not the whole story, and Keller goes on to explore the effects the Fall has had on our work—and they are many. The Fall has frustrated our work, making it fruitless and pointless at least as often as it is fruitful and purposive. Work also tends to veer into selfishness. It can reveal our idols, leading to a further defacement of ourselves and those served by the work. Work "under the curse" is at best an ambivalent reality. The ground produces fruit, but also thorns, as Genesis 3 describes. "Thorns and fruit"-  that is the reality we live with.
If this was the end of the story, it would be a bleak situation indeed! But fortunately, the Gospel rescues work from this chasm of meaninglessness by situating it within a new story, with new power for living. Life in Christ delivers us from the idolatries that warp our work, and liberates us to work both with a sense of realism and a sense of hope—for Christ will return and bring with him the fullness of which our labors were only feeble and ambiguous signposts. When work is no longer our master and selfish gain is no longer our story, work takes on a totally different character.
The topic that drew the most discussion among Kern Pastors this summer was Keller's thoughts about the problems with our work (part II of the book). The past five years have seen a resurgence of interest in the faith and work conversation within the evangelical community. Many of us have happily jumped on the bandwagon, enthusiastically extolling the Genesis idea that we are image-bearers, called to "cultivate and keep" (Genesis 2:15) the many "gardens" that God has placed us in—an idea that dignifies our labors. What is more, we are easily motivated to action by the idea that in Christ Jesus, our "image of God-ness" is being restored. This means that our work, along with every other facet of our selves, is being "buoyed up" by redemption. And we can preach a blue streak about the coming new heavens and new earth, in which our labors will be lifted up and transfigured by the world-renewing power of God.
As soon as the passionate breath is out of our preachy lungs, however, we begin to discover that people need more than motivational speeches. They need thoughtful, pastoral, and theological engagement with the daily challenges of working in careers they don't love, in poor-paying jobs only half-chosen, and laboring in industries fraught with moral ambiguities. What, for instance, does the faith, work, and economics conversation have to say to the aspiring artist working as a barista at a large, corporately-owned coffee shop (especially if she doesn't particularly care for the work)? Or what does it have to say to the person working for a graphic design company who is asked to design logos for a company known for its destruction of the environment? What does it say to the factory manager responsible for implementing budget cutbacks that will likely hurt both productivity and employee morale?
As I've journeyed with the faith, work, and economics conversation for several years, I've discovered that the "thorns and fruit" piece of the puzzle is crucial for pastors to wrestle with, for it is the place where most of our people live most of their lives. And consequently, "thorns and fruit" is where most of the really hard questions of discipleship are lived. If pastors fail to speak meaningfully to people living in those places, we fail utterly. Every Good Endeavor is a brilliant resource for helping pastors address these tough issues.
Reading Keller's work reminded me why I love the Christian story so much; it has the power to speak to every station in life—from the person who is living at that brilliant intersection between (to use Frederick Buechner's poignant phrasing) their deep joy and the world's deep hunger, to the 28 year-old working as a waiter, half-finished with college, wondering how his or her life matters. To each person, the Gospel comes rushing in as a comfort and a challenge. In the words of St. Paul,
"Whatever you do, work at it with all your heart, as working for the Lord and not for men, since you know that you will receive an inheritance from the Lord. It is the Lord Christ you are serving." – Col 3:23-24
Our lives are not our own, cries Paul. Therefore, give Christ your all, and watch him pick it up and weave it into his story – for the good of the world (in ways you can only dimly perceive), for your good, and for his glory. Amen.
Andrew Arndt is the lead pastor of Bloom Church in Denver. A graduate of Oral Roberts University, Arndt was a member of the 2003 cohort of Kern Scholars at Trinity Evangelical Divinity School. He serves as the Regional Network Coordinator for the Kern Pastors Network | Rocky Mountains.
Adapted from the Kern Pastors Network.