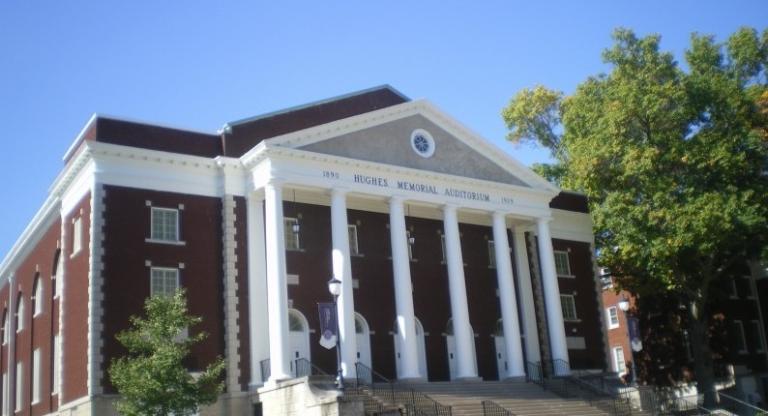 The energy from Day 1 of The Asbury Project carried over to Day 2 as we crossed the street from Asbury Seminary to Asbury University. The first event I got to attend was a panel featuring penetrating questions for Johnson Asare, Dr. Tetsunao Yamamori of Food for the Hungry, and Pete Ochs of Capital III (you can read more about all the speakers here, too.)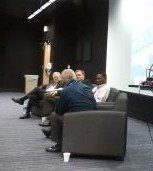 How can business have a spiritual impact? (All sorts of ways.) What kinds of mentors do we need? (Three: older, peer, and younger, to help us understand the past, present, and future.) What are we called to do? (Calling does not = compassionate feeling; and we should consider any given calling in the light of whether we can honor God, help people, ad do it with excellence.) My two favorite remarks: "Committed businesspeople with a heart for mission are the church's secret weapon" (Yamamori) and "I really hate it when someone sticks a fish on the door of their business and then gives me bad service" (Ochs. I want that one on a bumper sticker.)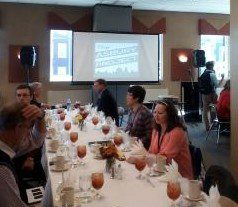 After a yummy lunch with lots of networking and a thought-provoking presentation about starting a business in the Middle East, it was time for the main event of Day 2: student business plans. Each student was limited to 20 slides, and each slide was limited to 20 seconds. (I have to admit to wishing that academics at conferences would adopt this technique!)
Over 30 college and seminary students had submitted plans for businesses which they hoped would be profitable and socially enriching additions to the common good. (Most startling admission by a student while making a presentation: "When I came to Asbury I had never heard of the Great Commission." Most thought-provoking admission: "Your purchase affirms the dignity of a woman in this village. That's the power of the marketplace.")
And what creative plans! A lawn-care service employing at-risk youth, a software company that makes remembering to tithe as easy and automatic as Amazon 1-Click, several clothing companies employing talented overseas artisans, a plan to make "treads for the downtrodden" out of rubber tires, a retreat center in the heart of the Red River Gorge…and that's only half the list. We're hoping that in future weeks you'll get to hear from some of the students themselves in this space. Five lucky students won either $1500, $2000, or $3000 to help start or continue their business, with that $3000 grand prize going to Alison Mason of Pumpkin Vine Creek Farm and her biodegradable woven compost ("which means that even yuppies can have great gardens"). The judges joked that they had so much trouble deciding that it would have been easier to copy the Hebrew Bible over correctly by hand.
The day concluded with cookies and (of course) more networking. And on my part, buoyed up by the energy and compassion and business acumen of the students, with a great deal of hope for the future. The organizers of the Asbury Project tell me they're going to do this again next year. Trust me, I'll be back. You should come, too.
If you weren't following my tweets during the conference, you can still check out all the quotes and pictures on Twitter.