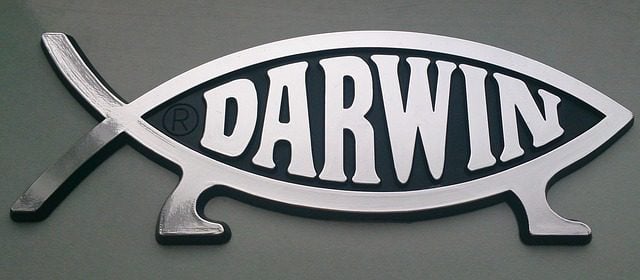 By Mike Coyner
Last week during our Learning Forum for active UM bishops, I heard one of our presenters say, "Many of us in the church are functional atheists." That statement got my attention, and I hope it gets your attention.
He further explained: It is easy for us in the church (especially in church leadership) to fall into the trap of believing it is all up to us. That kind of "functional atheism" is not much different from non-believers who don't believe that God even exists. If we simply try to work harder, plan better, develop excellent programs and ministries, etc. – when we do all of that on our own strength and power, then we are actually as much an "atheist" as those who do not believe in God.
I found his words troubling, but perhaps true. Sometimes we in the church (especially church leaders) can fall into the trap of "doing it all" or "doing it on our own power." One of the idols of our culture is busy-ness, and we seem to believe that as long as we are working hard, spending long hours on some activity (hopefully one that looks religious), then we are doing our part to "bring in the Kingdom of God." You can see this idol worship at work whenever a few people start to compare their calendars on their smart phones to find a date/time to meet. Somehow it is acceptable and even admirable in our culture to stare at our calendars and to bemoan that we "just don't have any openings." If only we can be really, really busy, we seem to think, then we must be doing something important. The truth is (and this hurts because it strikes home with me), that our being really, really busy – even doing so-called religious work – may be evidence that we are "functional atheists." After all, if it all depends upon us, then we really don't even need God, do we?
So you can see why the words of our presenter hit home with me. I am too busy. I work too hard. I have a full calendar. And – this list the worst part – I tend to work and act like it is all up to me. In effect, I am saying by my lifestyle and schedule that there is no God – because it all depends upon me. Putting it that harshly is difficult, but I fear it may be true.
How about you? Are you a "functional atheist?"
If so, there is a cure: Prayer. When one of our bishops led a prayer time in one of our worship services last week (we have daily worship and often daily Communion as bishops when we meet), he said: "How can we think we don't need to pray? Jesus was the one human being least in need of prayer, and yet he prayed often." Wow! What a great insight! The cure for our "functional atheism" is to pray, to remember that God is God and not us, and to learn to wait and receive God's guidance before we run off to our next busy religious activity.
This is the time of year when our local church schedules are really full. Activities leading up to Thanksgiving, Advent, and Christmas can become heavy and burdensome – if we think it all depends upon us. Yes, ministry is hard work, and yes, it takes planning and preparation. But perhaps all of those activities will be more meaningful if we start with prayer. The Psalmist says (in Palm 46): "Be still and know that I am God." We used that Psalm in our prayer service last week in this way: "Be still and know that I am God" (followed by silence) "Be still and know that I am" (followed by silence) "Be still and know" (followed by silence) "Be still" (followed by silence) "Be"
I invite you to try that prayer, giving yourself lots of silence in between those phrases. Don't be a functional atheist. Be still and know God. Be still and know. Be still. Be.
Reprinted from the Indiana United Methodist Church website. Image: Pixabay.