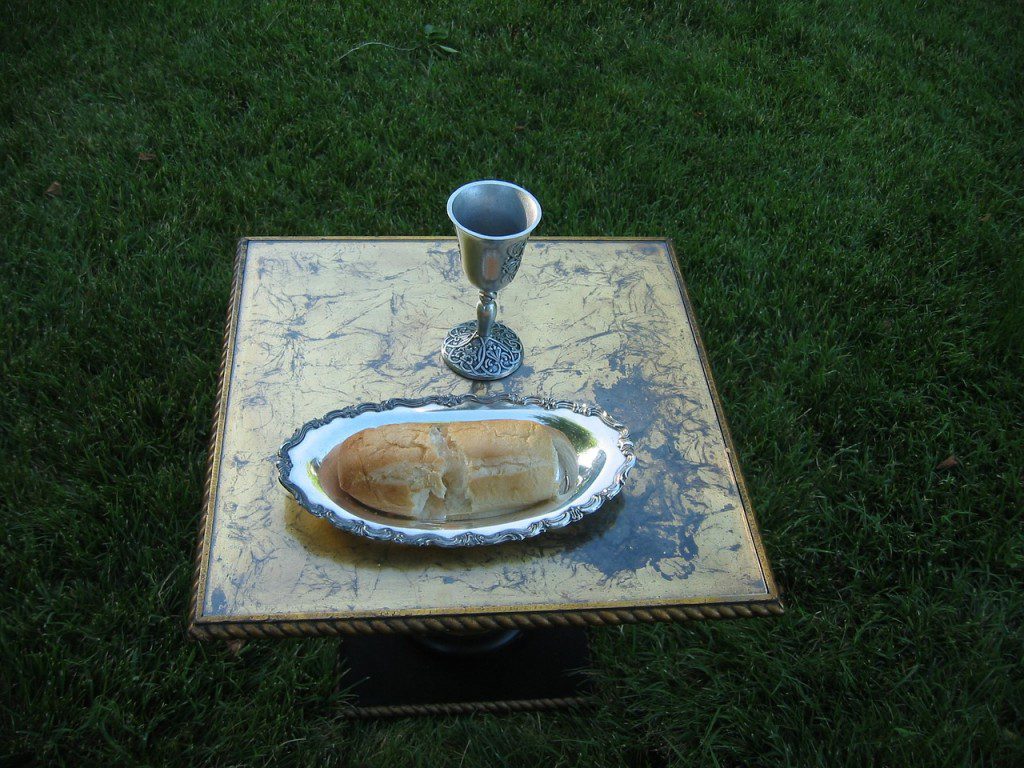 Let us then with confidence draw near to the throne of grace. Hebrews 4:16
Coming alive the Cup came before me
Bearing the blood that washing bore me
Pouring out grace though never moving
And without a word the whole world proving.
Downpouring, splashing runs water around me
Rivers of blood from the fountain that found me
Water and blood in their mingled meaning
Washing me white with a scarlet cleaning.
Standing alone yet surrounded by glory
Silent in wonder yet singing my story
Eating of bread that is Body and broken
Broken in flesh as a word that was spoken.
How by the Blood and the Body comes the healing
How comes the union of thought and of feeling
How comes our Union in mystery together
How in one moment forgiveness forever:
Not all of my mouth or my heart can contain it
Not all of my mind (thought it tries) can explain it
Power or suffering or gift or the Giver—
All I can do is to bathe in the River.
---
Reprinted with permission from Sacramental Life, Ordinary Time 1996