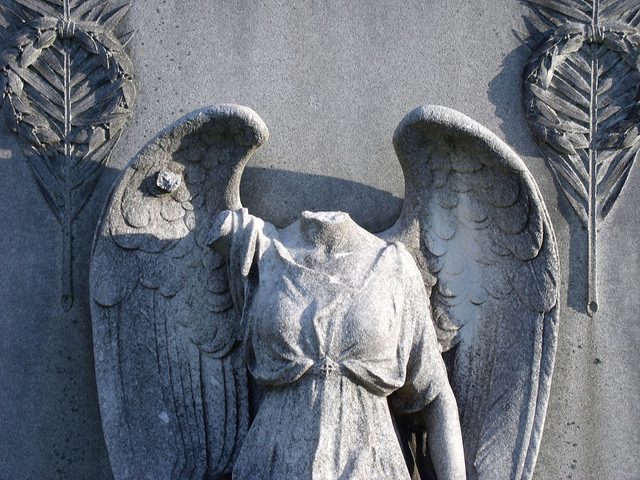 Probably the most niche of my niche poems about the library and archival vocation! It was written in 1998 about a real person, Max Schall Erdman, whose papers are here (the description there, also written by me, could well be considered the prose version of this poem) and whose grave is shown here.
In the archives: "shot himself Tuesday – died Wednesday"
The insubstantiality of time
Has hidden half the facts, faded the rest
In minds that will not speak, voices long dead
That whisper sideways something of your death.
Within the files where no one ever goes,
Inside the letters left that no one reads,
The silent strange confusion of your friends,
The yellowed paper and the ink that bleeds:
The pieces of an incompleted life,
A banker's orders and a baseball team,
Half of the letters gone, the clippings torn
And all the pieces missing in between.
At last a telegram to someone else,
The simple frightening news no one had planned;
They took up your unfinished work, went on
And mourned for you and did not understand.
Image: Flickr