The beginning of December brought a season of joy and cheer. For Muslims in the United States and Canada, it also brought some of the most heated and intense debates on social media about Islam and identity, community, critique, critique of critiques, slut-shaming, and who may (not) speak for, to, about (un)veiled Muslim women regarding fashion, art, videography, music, and make-up artistry. Cue the most overused hashtag of 2013 known to Muslims in social media: #Mipsterz and the 'Somewhere In America' video.
http://www.youtube.com/watch?v=z3Nq0NzRrfE
I will not add the already numerous articles, angry replies, tweets, pieces, intelligent commentaries, media coverage and roundups.
I also realize it has been almost awhile since these conversations began. But I thought I would let things simmer down and then share my perspective.
My final and primary thought is that I found it challenging to add a nuanced perspective, when I can't concentrate on the video itself or anything coming from it because I am so obviously distracted by the potential for orthopedic disaster in the short video.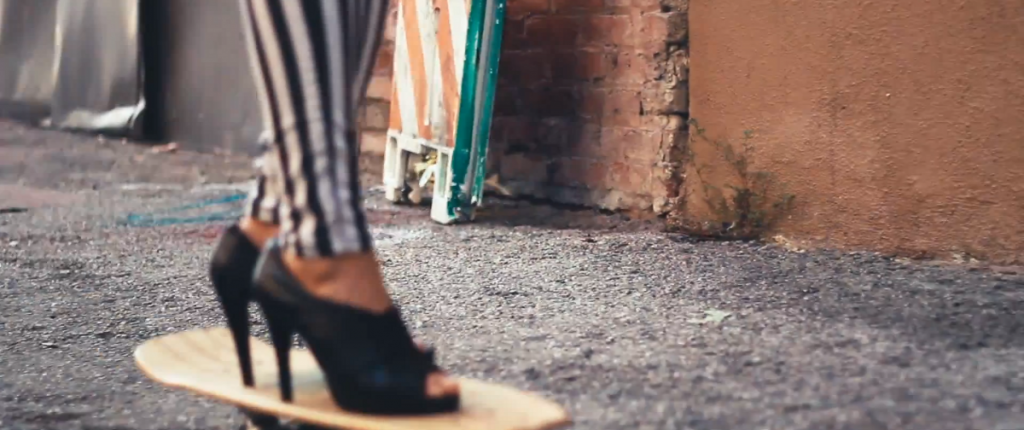 Sexualizing a sport and endangering oneself for art isn't intelligent and innovative – regardless of the background story. No one is challenging a person's agency or right to express. I am simply predicting that most orthopedic surgeons I know will remark this is highly irresponsible and possibly excruciatingly painful. *shudders*
As my friend Sabina wrote: "Heels on a skateboard may be sexy, but broken bones are not."
Maybe I am too much of a Skateistan fangirl and serious athlete but I firmly believe a woman doesn't need anything but sensible gear and fearlessness to be a badass.
I also find it tremendously convenient that historically, there has always been an outcry for "safety" in sports with relation to clothing, particularly hijab, be it soccer or tae kwan do.
But not if the hijabi is wearing heels on a skateboard.
Fin.