Another week, and more news on women and ISIS. In Iraq, ISIS has publicly executed women's rights activist Samira Salih al Nuiami, after a "court ruling" which found she was an apostate. Mariam Al Mansouria, UAE's first female pilot, has led air strikes against ISIS in Syria. One Syrian woman has filmed footage of life under ISIS rule in Raqqa, Syria. Strict rules imposed by ISIS in Mosul, Iraq have made it impossible for one young man to contact his fiancée. And while British Muslim women take a stand against extremism in their communities and ISIS in particular, in Australia it is reported that hate incidents and crimes against Muslim women are on the rise, blaming the terrorism hysteria.
Attacks by Boko Haram have forced 350,000 people to leave their homes in northeastern Nigeria, but the toll is particularly hard on (displaced) women and girls.
Maternal deaths in Bangladesh have declined 66% over the last two decades, despite the fact that the country continues to receive poor scores on other development indicators.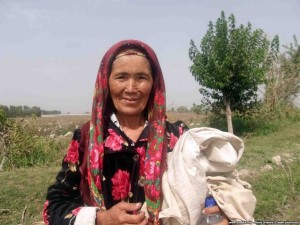 Turkey will now allow girls as young as ten years old to wear a headscarf in public schools.
The availability of maternal health services for Syrian refugees is a major concern in camps in the region and largely dependent on the location, but despite the fact that in some camps services are available, the quality is often not up to par.
Kyrgyzstan is concerned about the rising numbers of women joining radical Islamic groups; in recent months dozens of women have been arrested on suspicion of having joined these kind of groups.
Human Rights Watch has issued a report, which calls on Malaysia to end violence against transgender people and stop discrimination.
The ongoing Pakistani military operation in North Waziristan affects local tribal women most, especially those who are staying in camps for displaced people.
A church in Kenya's Isiolo county is going to court to try to stop Muslim girls to wear the hijab to a school sponsored by the church.
Qatar's female basketball team has forfeited a game at the Asian Games, as they were asked to remove their hijabs before playing and they refused. Later the team decided to pull out completely.
Finding employment opportunities is difficult for women in Pakistan's Khyber Pakhtunkhwa province, as there is still a taboo on women working in most circles. In the mean time, there is a enormous shortage of women in the medical sector, which has negatively influenced the available health care for women in the region.
The BBC features an item on Sahrawi singer Aziza Brahim.
A mother in Toronto, Canada says that her son's school bus driver poses a safety risk, as she wears the niqab and is as such not easily identifiable.
Amnesty International profiles Dr. Lima, an Afghan gynecologist, who provides safe, but often illegal, abortions to Afghan women and girls in need.
A 16-year-old student at a prestigious state school in London, UK says she will not return to the school, after she was banned for wearing the face veil.
A court in Germany has ruled that religious employers can ban female employees from wearing the hijab.