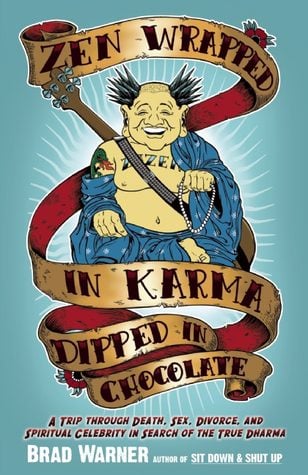 At ten years old I was just told my blog Monkey Mind is now one of the older continuing Zen Buddhist blogs available. While a blog with the name "monkey mind," should be about a number of things, and is, Zen and Buddhism remain central currents here and in my heart.
Over these years I've enjoyed following a number of other Zen Buddhist oriented blogs. Of course everything ends, and so have many of those that have enriched my life. This list is just a small bouquet of a baker's dozen that are active, or, at least I hope are, and which I commend to anyone looking at our living western Zen communities.
At the same time as I consider them, I notice how they aren't genuinely representative of our emerging Western Zen in several ways. For one if it were to look like our zendos there should be about equal numbers of women and men. Also, I am unaware of any current blog focused on Zen by a person of color. Actually, beyond blogging, the low numbers of practitioners of color is a significant problem for us, and a subject of reflection within our Western convert sanghas. Here's one reflection on race and our convert communities. I think it is worth a read.
Zen and Related Blogs
American Buddhist Perspectives (Buddhist scholar Justin Whitaker. Alright, not Zen, per se, but Buddhist, and near the top of my must reads.)
Angry Asian Buddhist (Aaron Lee. Not Zen specifically. Irregular but worth waiting for. Has just announced a serious illness. Wishes for his healing…)
Firefly Hall (By the wonderful Zen priest, and, yes, my first Dharma heir Melissa Myozen Blacker. Not as frequent as I wish, but always worth reading.)
Hardcore Zen (I once described Zen priest Brad Warner as presenting "Zen at a full shout." He's mellowed a little over the years, but still provocative and worth reading.)
Karen Maezen Miller's Cheerio Road (Zen priest and author of some very good books.)
Lion's Roar (Okay, not specifically Zen, either. But really good. Keeping up with Dharma news.)
My Journey of Conscience: a Zen Priest Tries to Save the World (Another Zen priest, Domyo Burke, my "niece" in the dharma.)
No Zen in the West (by the Zen priests and brothers Hondo Dave Rutschman & Jiryu Mark Rutschman-Byler. Really, really good, but infrequent.
Nyoho Zen (Zen priest Koun Franz. Brilliantly written, but I fear not very active of late. Still, great archive and links to the writer's current projects.)
108zenbooks (Author and psychologist Lynette Monteiro. Again, not Zen specifically, but thoughtful and worth reading.)
Oxherding (Zen teacher Barry Briggs, also does Zen Women. Neither are updated as frequently as I would like.)
That's So Zen (Zen priest Gesshin Greenwood. not actually current, but so good I have to list & hope for more to come…)
This Truth Never Fails (The Zen priest and my dharma brother David Rynick. Really worth following.)
Wild Fox Zen (I consider Zen teacher Dosho Port one of the singular voices of our time and place. Worth reading, and closely.)