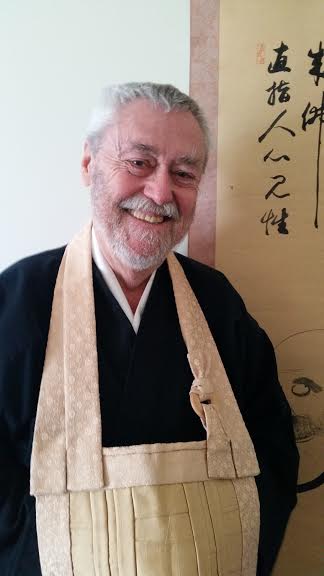 A Zen Meditation Retreat
Led by James Ishmael Ford, Roshi
and Janine Larsen, Practice Leader
When: Friday, July 14 through Sunday, July 16 (see retreat schedule)
Where: University Unitarian Church (UUC) in Seattle.
Plus: Optional Retreat Preview, Thursday, July 13, Woodinville UU Church (WUUC), 7:00 – 9:00 PM
Cost: Pay what you are able.
And we have suggestions: The full retreat, $60. Friday or Saturday only (single full day), $40. Friday or Saturday morning or afternoon (half day, each) $25. Thursday night and Sunday morning are open to the public at no charge.
Dana (offering) for teaching is also invited – this will go directly to James Ford.
The schedule:
9 AM to 9 PM Friday and Saturday, 7:30 AM to 12:30 PM Sunday (part-time attendance is possible)
We go home at night (options for travelers may be available). Spend most of each day in silence and meditation. Engage Dharma talks and discussion. And will have the opportunity for Dokusan (individual meetings) with James.
The retreat will include chanting, sitting & walking meditation, work practice, mindful eating (lunch, dinner Friday & Saturday included).
Experience Rev. Ford at the UUC Sunday Service, ask and learn about Zen Buddhism, witness Zen ceremonies and ritual
Click here to register on-line!
Please register on-line through UUC, which offers the option to pay by credit card. If you wish to pay an amount other than the standard registration fees shown during on-line registration, please select "I will pay at the door," and bring to the event either cash or a check made out to UUC. There will be a basket for Registration Fees (payable to UUC; covers retreat expenses) and another basket for dana (offering payable to James Ford, which provides an honorarium for his teaching at the retreat).
Please review the links below for additional information. Still have questions? Email Janine Larsen at janine.larsen @ uuchurch.org or call (206) 454-7724
Click below for:
Printable flyer
Printable Retreat Schedule
Information on James Ford
Information on Janine Larsen
Blue Cliff Sangha
Boundless Way Zen