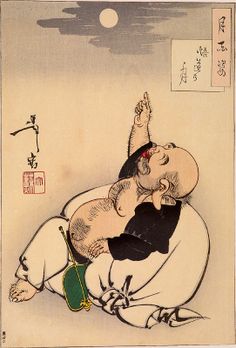 Where were you when I planned the earth?
Tell me, if you are so wise.
Do you know who took its dimensions,
measuring its length with a cord?
What were its pillars built on?
Who laid down its cornerstone,
while the morning stars burst out singing
and the angels shouted for joy?
Book of Job
God is not nice.
God is not your uncle.
God is an earthquake.
Abraham Heschel
When the morning star appeared, I and the sentient beings of earth simultaneously attained enlightenment.
The Buddha as attributed by Eihei Dogen
Okay, if these aren't clear, maybe this will help.