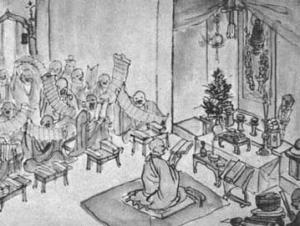 There have been any number of good blogs by Zen practitioners over the years. Sadly, like all things made of parts, they have come and gone.
However, right now at the dawn of 2018, here in the West there are a handful of good blogs by people who for the most part have lived deeply into the Zen way, and all of whom have something worth saying. I certainly don't agree with everything written on these blogs. But I believe they all offer perspectives representative of our emerging North American Zen Buddhism.
I hope you'll pursue them.
Firefly Hall
And, last, welcome to the newcomer, Don't Know Zen
Yes, there are some people who have found my blog useful, as well. But, well, you're already here…