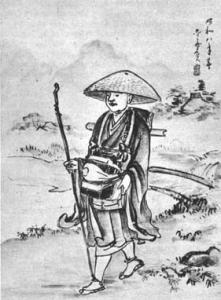 Busy putting things in bags. Getting ready.
And just a pause.
Our little Blue Cliff Zen sangha is about to launch our first three-day sesshin. "Sesshin" translates roughly as "touching the heart-mind," and is the term for an intensive Zen meditation retreat within Japanese Zen Buddhism.
Three-day is a bit of a misnomer, it really is two full on days, in this case from five until a bit after nine featuring mostly seated Zen meditation interspersed with brief periods of walking meditation, liturgy, dharma talks, oryoki (liturgical meals), and a little work. The Thursday gathering is mainly logistical. And Sunday is basically a half-day.
But, it is strenuous. Over the years I've found myself trying to figure out how to respond to those who comment, "Oh, how nice. I could use a little get away time, myself. Love a book on the beach." Actually there's little retreat involved, if retreat means getting away. Rather it is dedicating some time to seriously fronting one's own heart and mind, not turning away, whether it be good, bad, or indifferent. It is the practice of witnessing, it is a practice of presence. That is, honestly, rarely a completely pleasant thing.
But, it is a powerful thing. And, for those of us committed to the Zen way, pretty close to an essential thing. That regular practice of Zen meditation is profoundly supported and deepened by these retreats. In Zen, they can be half or full days (usually called Zazenkai, meaning "zazen group," or sesshin, which run three, five, and seven days. Normally.
We're a small band. I believe the final count will be about eleven. People from four of the five Blue Cliff sitting groups will be present, two from as far away as Seattle.
So, this little launch is both on the more modest side, and very important.
And it is also representative of our emerging Western Soto. A Japanese Soto priest, a dear friend of our community, will join us for one of the full days. One of our priests did all her training in Japan, and that "her" is worth noting. I did all of my training here on Turtle Island. And, of course, my Soto is profoundly influenced by the koan introspection program developed by the great Japanese Soto Zen reformer Daiun Sogaku Harada. This will mean we offer spiritual direction interviews, dokusan, as an integral part of our retreat. Also, again, significantly representing our emerging Western, or at least North American Soto, in addition to me, a lay teacher will be offering spiritual direction interviews. And, with that, it is worth noting this spiritual director is a woman.
I think about how we are fully a part of our Japanese inheritance, and my profound gratitude for our teachers and companions. And, how we represent a forward movement, in many ways an experiment about what our tradition can look like today, and going forward.
I am deeply aware that I am a scant six months from turning seventy. In some ways that doesn't mean a lot. But, I am aware of my mortality in ways that have never been so clear. I look at the spots on the backs of my hands. I am aware of various decrepitudes. I will spare you the litany.
And.
And I think of that flow of time, of my deepest respect for the past, and my looking forward to what will follow; and how it all flows together into a moment. We notice it in a giving up. Giving up some time. Giving up being the center. letting go, if only a bit. You know, learning to travel light.
Traveling light. A lovely term.
And with a little less of the burden of clinging, noticing. Finding. Living into. First. This moment.
I recall what I've found because of this way that has been given me. And, how I own it. And how it owns me. And, how glad I am others are also finding this amazing gift. And, I find my heart breaking for joy.
Endless bows. For the gift I've been given. For those will to accept it. Bows for learning what you can find if you're willing to travel light.
And for the broken world and the healing of that broken world that it is all dedicated to.