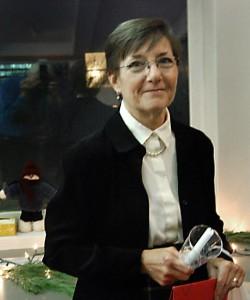 What They Dreamed Be Ours to Do
A Meditation on Universalism & Restitution, the Path of Healing for Our Times
January 29, 2018
A Paper Delivered at the
Fraters of the Wayside Inn
Sudbury, Massachusetts
Nancy O. Arnold
(The Reverend Nancy O Arnold is a Unitarian Universalist minister. She is a graduate of the University of Massachusetts at Amherst and earned her Master of Divinity at Harvard University. She also holds a certificate in spiritual direction from Fordham University. Nancy has served as a parish and interim minister as well as a hospice chaplain. She currently serves a spiritual director. And, of course, is a frater of the Fraters of the Wayside Inn. When she delivered this paper I was deeply impressed & immediately asked if I could post it at my blog. She graciously consented.)
"A religion for our times should address the needs and the failings, as well as the hopes and the vision, of the day. Our inner cities, our damaged atmosphere, our political posturing, and our compulsive consumerism call for a demanding faith – a faith which insists that we work for a world at peace, that holiness and happiness are not for the next life… but are possible in this one." So wrote the late Janet Bowering, the first woman welcomed into Fraters in 1989.
The late Frater Carl Seaburg framed the Universalism of today for us this way:
"The Universalism of today says we must surrender all our old partialisms – those of nation and race and sex and creed which have kept us divided and estranged. The Universalism of today says that there are no special nations, only the one world in which we all live. The Universalism of today says that there are no special races, only the one humanity of which we are all part. The Universalism of today says that there are no special affections, only the one love we all share.The Universalism of today says that there are no special creeds, only the one religion we all experience. This is the affirming message Universalism has for people in today's world: one united world, one cooperating human race one enriching love, one common religious impulse."
(Carl Seaburg, "A Seed From Which Great Things Can Grow")
To formulate a thesis for Universalism in the twenty-first century, I believe we must also look to the past for both inspiration and experience. "Today we need the Universalist vision of a humanity undivided, and the assurance from our Universalist heritage that such a vision can be realized," to inform an inclusive vision of what might be, according to the Rev. Gordon Gibson. Though retired from parish ministry, Gordon devotes his time to keeping alive the history of the Civil Rights Movement in which he participated. With his wife Judy, he started what has become the Living Legacy Project, an annual Pilgrimage to meet the people, hear the stories, and visit the sites that changed the world in the Civil Rights Movement.
In 2012, I joined 43 other travelers on a Living Legacy Pilgrimage to civil rights sites. Like the civil rights movement itself, our pilgrimage was grounded in a shared sense that we were treading on holy ground, marked with the blood of pioneers. The people were very real, even though we couldn't always see them.
The first night we oriented ourselves for the experience. Our leaders were mostly Unitarian Universalists whose own context helped frame everything we did. Faith and courage were the words that recurred at almost every stop. Whether we were meeting in churches, visiting the graves of heroes and martyrs, or crossing the Edmund Pettus Bridge, we journeyed on the paths of people who walked in faith.
Some of the names were well known to us: Martin Luther King, Medger Evers, Malcolm X, Rosa Parks, Fannie Lou Hamer, and James Reeb. But I came to know them, and others, in new ways – in very personal ways. We walked in their footsteps for eight days, illuminating the past in the light of the present.
As Abraham Joshua Heschel told his daughter after marching in Selma with Martin Luther King: It "…felt like my legs were praying." For Rabbi Heschel, as for Rev. Martin Luther King, to be politically engaged was like praying. Both men knew that "to be religious means you have to be politically engaged." (Susannah Heschel, Fellowship, January/February 1998)
In the 53 years since the historic civil rights march from Selma to Montgomery, Martin Luther King's dream has kept alive the possibility of what might be. He had a vision of "the beloved community" that was rooted in "the American dream" and in his own faith journey. His dream of a Beloved Community — the Kingdom of God on earth – resonates with our Universalist heritage.
I was a child when I saw the news footage of the riots and violence against those working for civil rights. The images of children and adults being brutalized – beaten and hosed – by Bull Connor and his police force – the bombings of churches, and the total disregard for human life – simply because of skin color – affected me deeply. The injustice was unmistakable. Many of my life choices grew out of this early experience.
Raised Catholic in Staten Island, New York, I was always a bit out of step with those around me. When I finally encountered Unitarian Universalism in 1975, I discovered a community of people who affirmed what I had always believed. And although the congregation did not describe itself as "spiritual," the interfaith and social action efforts seemed to be working toward creating the universal "beloved community" that Martin Luther King envisioned.
Dr. King did not do the work of justice alone. He was a catalyst for change, a man who engendered loyalty from those who wanted to believe in the vision he professed. I have met some of those people. Through them, I heard stories about Dr. Martin Luther King and many others in action. In these turbulent times, that legacy holds lessons for us now. Lessons that draw from our Universalist heritage as well.
From the beginning, Universalism has espoused and practiced an inclusive vision – the vision of an "earth made fair, with all her people one," as Frater Pohl describes it. This ideal of an undivided humanity is nothing less than the beloved community Martin Luther King espoused – an ideal community that seems as distant now as it was fifty years ago.
The vision of the Beloved Community is rooted in Love, the radical Universalist doctrine of Love that all would be saved from eternal damnation. As the late Frater Charles Howe put it, "Universalism insists that we are all part of the human family, worthy of salvation, respect, and love." ("Universalism for Such a Time as This" edited by Charles Howe, UUA pamphlet, 1993) Without that fundamental belief, our work for justice, respect, and equality will continue to be an unfulfilled dream.
In the world as we know it, "the inherent worth and dignity of every person" has been Calvinized by the notion that only a select few are entitled to reap benefits as full citizens of the world. We are called to walk our talk – to feel our legs pray – to restore the original wholeness with which all are endowed. As the late Frater Janet Bowering observed, "Universalism with Love as its doctrine, and service as its prayer, offers a means to reach across the broken places in human relationships without condescension or judgment." She believed that the "means" for that could be found in the old Universalist term "restitution" defined as "the act of restoring to the rightful owner something that has been taken away, lost, or surrendered." (from Howe, UUA pamphlet, 1993) "Restitution" or in today's parlance, "reparations" might be a critical step toward healing the racial divide.
Ta-Nehisi Coates makes a compelling Case for Reparation:
"250 years of slavery. Ninety years of Jim Crow. Sixty years of separate but equal. Thirty-five years of racist housing policy. Until we reckon with our compounding moral debts, America will never be whole."
(The Atlantic, June 2014)
In every city we visited on the Living Legacy Pilgrimage, we met with local residents, many of whom had been active in the Movement. The stories from those who had witnessed the deaths of their loved ones in the quest for freedom filled me with awe and sadness. Most of these people had continued to devote their lives to working for human rights and justice. The question I kept asking was "Why?" How could they keep putting their lives on the line when they already knew the pain of losing so many people they loved? Weren't they afraid? and discouraged?
Yes, sometimes – but they continued to nurture hope in themselves and others with their efforts. I was – am – in awe of their ability to retain their sense of hope in the midst of such hardship and loss. Their hope was grounded in their strong faith, in God, and in what they were working toward. It's the kind of "Hope" I preach about in order to foster it in myself.
Mrs. Avery and other women in Marion, Alabama were among the people we met. They told the story of the death of Jimmie Lee Jackson, a 26 year old army veteran. Police had disrupted a peaceful nighttime rally and march. "When a trooper began beating (his) mother and grandfather, Jimmie Lee tried to protect them…" He was shot twice in the stomach by an Alabama state trooper and died a week later from a massive infection. (Mark Morrison Reed, The Selma Awakening, pp 97-98) Jimmie Lee's murder spurred people to action, despite the threat of beatings and more deaths.
His family took us to his grave site.
"He was killed for man's freedom" reads the epitaph on his head stone which is marred by holes. The holes are from bullets. His family decided to leave the bullet marks to remind themselves and others that racism and violence continue to disrupt their lives to this day.
Amidst the grief and anger at Jimmie Lee's death, the march to Montgomery was planned. Martin Luther King put out a call to clergy about the march from Selma to Montgomery. James Reeb was one of more than 300 Unitarian Universalist ministers to respond to the call. (Fraters Gaines, Greeley, and Woodman were among them, along with now deceased or former Fraters: Eugene Adams, David Cole, John Cummins, Harmon Gehr, Gordon McKeeman, and Rudy Nemser).
With two colleagues – one of whom was on the pilgrimage with us – Reeb ate a soul food dinner at Walker's Café, a place that was still segregated. As the ministers headed back to their rooms, someone "landed a pipe or club on James Reeb's head, knocking him to the ground." Clark Olsen, who was also struck, told us about that night, as they tried to get Reeb some help, first from a black Selma doctor, and then at University Hospital in Birmingham where he was admitted four hours after the attack. He died two days later of a skull fracture and blood clot. Clark Olsen was the last person to talk with him, holding his hand, while sitting at his bedside.
Reeb's "death so shocked the country and the U.S. Congress that President Johnson sent the Voting Rights Act to Congress within days." Dr. King declined an invitation to Washington to support the Voting Rights Act. Instead, he gave the eulogy, at Reeb's funeral. President Johnson sent yellow roses and flew Mrs. Reeb down to Selma on a government jet. ("James Reeb and the Call to Selma," UUA website) This was not standard treatment for any of the black activists who had been killed, including Jimmie Lee Jackson who had been murdered only two weeks earlier. It highlighted the inequity that prevailed among those working together in the name of civil rights for all. That white lives mattered more was certainly noted by the other activists.
The site where Reeb was attacked became a sort of shrine to his memory. There is a monument and plaque dedicated to him, and his face is painted into a mural on the building next to it.
Frater Gaines was ordained into the Universalist ministry two or three weeks before the merger. He recalls that his participation in the march was not met with uniform enthusiasm back home in Milford, New Hampshire. While he was away, "some members were calling a church meeting to discuss (his) ministry. When all gathered, the church moderator, a six foot three retired colonel from the Air Force called the meeting to order. He then said 'If we Unitarians believe we have the right to think for ourselves and the freedom of conscience, then our minister does to. Meeting is adjourned.'" (personal email message from Chuck Gaines, January 2, 2018)
In Mississippi we walked through some neighborhoods that had been the site of much of the violence. That they had been "restored" to the extent that they were was due only to the residents who wanted something better for their children. Despite the fact that they were still living in poverty, the residents invested themselves in the community – for the sake of the children. A cultural center started by local artists offered art classes in various mediums, as well as those in drumming and dance, all of which aimed to build self-esteem in the youth and give them an alternative to drugs and violence. The Center turned out to be a sign of hope in an otherwise distressed residential area.
Since participating in the Pilgrimage, I have traveled to South Africa. The similarity in the experience of black South Africans under apartheid, and that of the people we met on the Pilgrimage sometimes conflate in my memory.
When I walked in one of the "old" Districts in Cape Town, South Africa, I had a feeling of déjà vu as I recognized the same signs – a cultural center staffed by artists/teachers and even poorer living conditions in the surrounding neighborhood. If I hadn't realized it before, it became clear that universally, the darker one's skin – the less people counted as full human beings.
The post-apartheid experience in South Africa is a teachable moment for us in the United States. When Nelson Mandela negotiated the "end" of apartheid after his release from prison, his goal was reconciliation. He did not seek reparation for the conditions to which his constituents were subjected for almost fifty years. Many of the locals felt betrayed by Mandela who they believed had sold them out. Reconciliation was premature. Extreme poverty still exists, as do the divisions between the Afrikaans and black South Africans.
Would reparations have improved relations? I suspect it would have given those subjected to apartheid the public acknowledgment and restitution for at least some of what they had endured. It might also have given them an opportunity to stake a claim in the new "democracy" and reduce feelings of resentment and betrayal.
When we speak of Universalism, it is usually with words like Love, Hope, Inclusion, and Reconciliation. Sometimes I think we, too, leap to "reconciliation" prematurely, skipping the conversation about reparations and power.
Ta-Nehisi Coates cites the example of President William Howard Taft (a Unitarian) who in 1909 told the country "that 'intelligent' white southerners were ready to see blacks as 'useful members of the community.'
A week later Joseph Gordon, a black man, was lynched outside Greenwood, Mississippi. The high point of the lynching era has passed. But the memories of those robbed of their lives still live on in the lingering effects. Indeed, in America there is a strange and powerful belief that if you stab a black person 10 times, the bleeding stops and the healing begins the moment the assailant drops the knife. We believe white dominance to be a fact of the inert past, a delinquent debt that can be made to disappear if only we don't look.
(Coates, "The Case for Reparation," The Atlantic, June 2014)
There is an example of a somewhat successful outcome toward reparation. In Chicago, the housing market remained essentially closed to African Americans throughout the fifties and sixties. For more than thirty years, black home "buyers" were caught in a scheme to keep them from succeeding as homeowners. They were enticed to buy their houses on "contract" from real estate speculators, who continued to own the mortgage on the property. The only way for them to get a home was to enter into a "contract sale" in which they made monthly payments to the seller but owned nothing until they made the final payment.
They could be evicted if they missed a single payment, losing everything they had paid — even if it amounted to nearly the full price of the home. The seller, meanwhile, was free to resell the building and start the cycle again. (Coates)
Contract selling of massively marked-up housing drained the black community of as much as $500 million. In the view of many, it caused the inner-city poverty and social ills the city still struggles to overcome today.
But in 1968, a group of African-American homeowners organized to end the practice of contract buying. The Contract Buyers League, a grassroots organization of homebuyers on the West and South sides, banded together to fight the predatory practices used to sell houses to African-Americans. The League waged a war that convulsed the city — and won it. The suit did not win them any remuneration. But it forced contract sellers to the table, where they allowed some members of the Contract Buyers League to move into regular mortgages or simply take over their houses outright. The fight helped end redlining throughout the United States. And then it was largely forgotten. (Barbara Brotman, Chicago Tribune, July 25, 2015)
In the 20th century, the cause of reparations was taken up by a diverse cast that included the Confederate veteran Walter R. Vaughan, who believed that reparations would be a stimulus for the South; the black activist Callie House; black-nationalist leaders like "Queen Mother" Audley Moore; and the civil-rights activist James Forman. The movement coalesced in 1987 under an umbrella organization called the National Coalition of Blacks for Reparations in America (N'COBRA). The NAACP endorsed reparations in 1993. Charles J. Ogletree Jr., a professor at Harvard Law School, has pursued reparations claims in court.
But while the people advocating reparations have changed over time, the response from the country has remained virtually the same. "They have been taught to labor," the Chicago Tribune editorialized in 1891. "They have been taught Christian civilization, and to speak the noble English language instead of some African gibberish. The account is square with the ex slaves."
Not exactly (says Ta-Nehisi Coates). Having been enslaved for 250 years, black people were not left to their own devices. They were terrorized. In the Deep South, a second slavery ruled. In the North, legislatures, mayors, civic associations, banks, and citizens all colluded to pin black people into ghettos, where they were overcrowded, overcharged, and undereducated. Businesses discriminated against them, awarding them the worst jobs and the worst wages. Police brutalized them in the streets. And the notion that black lives, black bodies, and black wealth were rightful targets remained deeply rooted in the broader society. Now we have half-stepped away from our long centuries of despoilment, promising, "Never again." But still we are h
aunted. It is as though we have run up a credit-card bill and, having pledged to charge no more, remain befuddled that the balance does not disappear. The effects of that balance, interest accruing daily, are all around us.
Broach the topic of reparations today and a barrage of questions inevitably follows: Who will be paid? How much will they be paid? Who will pay? But if the practicalities, not the justice, of reparations are the true sticking point, there has for some time been the beginnings of a solution. For the past 25 years, Congressman John Conyers Jr., who represents the Detroit area, has marked every session of Congress by introducing a bill calling for a congressional study of slavery and its lingering effects as well as recommendations for "appropriate remedies."
(Coates, "The Case for Reparation," The Atlantic, June 2014)
Progress has been made in many areas to diminish the lines that divide black from white, the haves from the have-nots. But this "progress" has been at the expense of a genuine transformation of society. People were motivated to pray with their legs during the civil rights movement. Martin Luther King and others were convicted of, and for, the rightness of their actions. Their demonstrations of faith convinced lawmakers and citizens to take up the cause of equality for all people. Perhaps the one
positive outcome of the last presidential election is that people are once again mobilized to witness and to act for justice and human rights.
As we know, legislation alone does not create genuine change. The underlying sentiments that provoked a nation to action remain in place. Racism is alive and active as evidenced by the murders of black men in Milwaukee, Dayton, Ferguson, Florence and Victorville (CA), Cleveland, Brooklyn, Bridgeton and Vineland (NJ), Tulsa, North Charleston (SC), Baltimore, and Staten Island. Recent statistics indicate that there are more black men incarcerated today than were slaves in this country. Racism is sustained by "a nation of onlookers" who choose to remain silent in the face of injustice.
Unitarian Universalists are anything but "onlookers." Our work in social justice – as evidenced by our actions in the Civil Rights Movement – often puts us at the forefront of social issues of the day. Churches, such as the one I currently serve in Danbury, Connecticut, voted to offer sanctuary to an undocumented immigrant facing deportation. (This occurred on January 7th, and as we sit here, the members are readying the space to accommodate an immigrant soon.) But in this same congregation, I have had members tell me that we should dispense with the Sunday Service and all this "spiritual" stuff and simply do the social action.
"Despite all facts otherwise," some of us believe "there is a difference between a Universalist and a Unitarian." Frater Gaines suggests "It is based on epistemology. Unitarians are primarily motivated by the search for truth. Universalist are motivated by the reconciliation of love in the search for community."
The divide between Unitarians and Universalists still exists – at least in most of the congregations I've served. The Danbury congregation has been a presence in the community since 1822 when it was first founded as a Universalist Church. And yet its latest incarnation – a merger of the church with a small Unitarian Fellowship holding few resources – is identified as "Unitarian" more often than not. The Congregation has two members – brothers – who are seventh generation Universalists, one of whom inserts the "Universalist" name and message whenever it is omitted. Our history as Universalists is at least as important as that of the Unitarians.
As Unitarian Universalists we feel a strong ethical responsibility for effecting social change and reform. But for me, social action must be grounded in a larger vision than the immediate concern being addressed. If we act to combat racism and encourage racial diversity strictly as a social justice issue, we risk omitting the Universalist underpinnings of Love, compassion, inclusion, and yes, restitution.
I believe there is a fundamental unity in our diversity that often gets lost in our zeal to accommodate more differences. As Mark Morrison Reed framed it in The Essential Unity of Being:
"Today, the basic impulse of Universalism is one which affirms all life. It proclaims that to live is to be blessed and invites us to celebrate our kinship with one another. The divisive power of fear emerges in times of social and economic turmoil – turmoil which sets race against race, nation against nations, man against woman. Despite the current collision of cultures and the drift from pluralism toward factionalism, Universalism declares the essential unity of Being… in the words of David Bumbaugh: 'Let us dedicate ourselves to the proposition that beneath all of our diversity, and beyond all our differences, there is a unity which makes us one, and binds us forever together in spite of time, death, and the space between the stars."
Frater McKeeman was ardently articulate about the purpose of Church which he believed "exists to enrich our communal life, (but) it is also the critic of our limitations and pretensions." I believe that among our limitations and pretensions is a tendency to dismiss Universalism and our elders as archaic and irrelevant to today's culture. And yet, the elders continue to show up to offer encouragement and support to today's activists, many of whom are more intent on making a statement than in taking the time to learn what has – or has not – worked for previous generations. And, I believe our congregations are the poorer for that omission.
Church includes the past as well as the present, and we need to distinguish between things that need to change and those that don't. Gordon pointed out that "diversity is a given: unity and oneness is a struggle." As most – if not all – of you know, Gordon critiqued the consolidation in 1961 which left us as a "religion without a doctrine and a church without an ecclesiology." He agreed with Robert Bellah, who in his 1998 Ware Lecture, said that "Universalists brought to the consolidation a passion for humanity. We have a saving gospel," he said, then asked us "What gives special character to your Christian faith? It's your universality." (Starr King President's Lecture June 27, 2004)
"…the role of the church was the proclamation of the gospel that all had already been saved, and thus were to be hopeful and courageous because they were among the blessed. Individual Universalists were to be heralds of universal restoration." (Gordon McKeeman, "On Universalist Theology", p. 6)
The Fraters have embodied the best of Universalist traditions and community, if not a diversity in its membership. Frater David Pohl hopes that the "Fraters tradition of hospitality and inclusivity (here) will only broaden and deepen in the future." He recalls that when he was first "invited as a guest speaker in1979 from the UUA, what struck (him) most was the warmth, good humor, and unpretentious but rigorous intellectual climate of the Fraters.
Not a competitive nor combative climate as some study groups were at the time. It was a good thing when we finally welcomed women ministers to our ranks, and both Chuck Gaines and I helped bring that about, however late it was. It was good that, however belatedly, we welcome Carlton Smith … (and now Manish whose) warmth and intellect can only strengthen the body for the future. Finally, (he says) we need to have a larger vision for our ministry, rooted in our love for one another… and anchored in that Mystery in (which) all of us are one, that mystery (that) transcends understanding but grounds our dignity and worth." (personal email message from David Pohl, January 2, 2018)
"You may only have a small light but let it shine.
Use it to bring light to the hearts of men and women.
Give them not hell but hope and courage."
(as John Murray said.)
That's what we are here to do – to convey the message of Universalism through our words and actions, giving voice to the need for service with love and compassion, seeking restitution where needed, and holding before us a vision of unity while honoring the diversity among us, as we feel our legs praying us toward the Beloved Community.