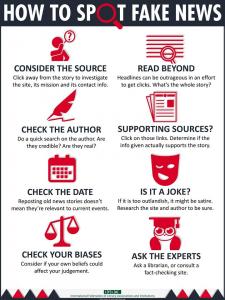 In fact it isn't rocket science. The biggest problem is how people don't want real information. People are really into bias confirmation, that is their, our assumptions about what is often leads us down paths that seem true because we want them to be true. And, like onto that, is our wanting things to be false, and, well, rejecting sources that challenge our beliefs.
Sadly, we're probably screwed. But, we need not be. As I noted, seeking reliable information isn't in fact that hard. I reflected on this a couple of years ago. At that time and since people have pushed back. But, mainly because of their generalizing hostility based on dislike of the curation project of various news sources.
Curation is the great complexity. It is real problem one.
And with that the difference between propaganda and propaganda function is a problem, real problem number two. This is explored in the video clip below.
But, the one I'm most concerned about is problem three. We have now entered a new age where politics has entered an era unlike anything in recent history. The occupant of the White House has made lying the ordinary course of events. The president of the United States has usurped the original and has now become the father of lies…
Did I mention we're probably screwed?