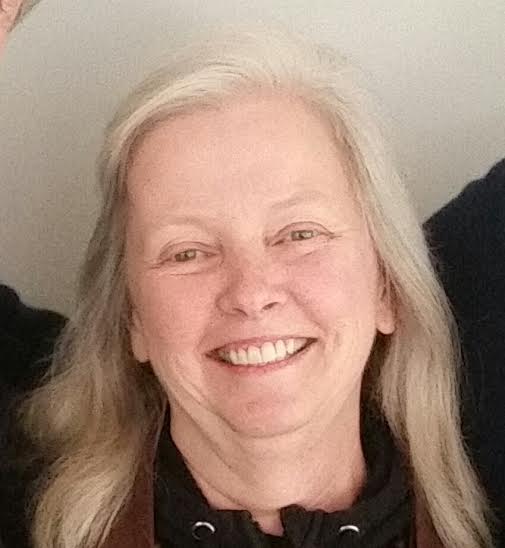 Jan & I've just completed a three-day sesshin with the Empty Sky Sangha in West Cornwall, Connecticut.
The leaves are turning, but it's been a warm and wet season and there's not a lot of color, many leaves simply falling to the ground. Even so this rural Connecticut area is astonishingly beautiful. We sat and ate and laughed and cried, all the things one does at sesshin. Sesshin does mean to touch the heart/mind, after all. Six people also received the precepts following a rigorous eight month program of preparation. All very powerful.
But the most moving thing for me was being able to witness Mary Gates receiving full dharma transmission as a lay master of koan Zen. "Lay" is a bit complicated here as while Mary is not a Zen Buddhist priest, she is an ordained Episcopal priest.
Mary was raised a Roman Catholic but later was received into the Episcopal Church. She married and had three children. In her mid thirties she returned to school earning her undergraduate degree in Medieval Literature from the University of Connecticut, and then on to an MSW and, apparently that wasn't enough, so also earned an MDiv from Yale Divinity School. These days she works as a psychotherapist, but also serves as priest-in-charge of the Chapel of All Saints in Cornwall. Mary was an early student of Thomas Keating, practicing and teaching Centering Prayer as well as other contemplative traditions for thirty years. Nearly twenty years ago she began studying Vipassana with Doug Phillips at Holy Cross Monastery in West Park, New York.
Doug Philips is also ordained an Episcopal priest but served only briefly before earning his doctorate and working as a psychologist since. Doug first began studying Zen with the renowned Maurine Stuart, and after her death, with George Bowman, both at the Cambridge Buddhist Association. He then began what would be many years practicing Vipassana with Larry Rosenberg, from whom he received formal acknowledgement as a teacher. With Larry's permission Doug also began studying koans with me, completing formal training and eventually receiving my dharma transmission as a Zen teacher in 2014.
As Doug's work became more focused on Zen, Mary began first attending Zen retreats mostly at Boundless Way sesshin with him, and then on her own, as well. As time passed Mary continued her work within Zen principally with Doug, but also with me, and several other teachers. She gradually became a widely accomplished practitioner of mediation in both Vipassana and Zen.
In 2013 Doug gave Mary full authorization as Vipassana teacher. And in 2016 he gave her
Denkai
, the first step in Zen's dharma transmission within the Soto style of Zen.
This culminated last night, Saturday, the 13th of October, 2018, when Roshi Douglas Phillips passed on the Dharma in the ancient ceremony of Denbo to Sensei Mary Gates.
The next day Sensei Mary Gates gave this dharma talk.
Sensei Gates lives in West Cornwall with her husband Dan, also a psychotherapist, and their two dogs. They also have three grown children.
There are in fact a number of Christians who've become authorized Zen teachers in traditional lineages. They're mostly Roman Catholic priests and religious, but also Anglican/Episcopalians, Congregationalists, and one or two others. There isn't a lot written about them or their theologies, which are mixed. Although I do like a summary statement of what seems to be an emerging nondual Christianity that can be looked at here, and which represents at least some among them. As to a specifically Zen connection in modernity it seems to begin with Thomas Merton and the less well known but even more important to the project Hugo Enomiya-Lassalle. The first serious study of Christian Zen seems to be Richard McDaniel's Catholicism and Zen, which focuses on the Zen Catholic experience but gives a good general picture.
Mary, however, seems unconcerned with much of this. She sits. And practices. And, if people want to, they are welcome to come and practice with her either at All Saints or at Empty Sky. Your choice. She doesn't seem to be terribly concerned that you go one place or the other.
I consider Mary Gates one of the wise people. And, without a doubt a generous and insightful teacher. If I lived in the area I'd probably join her church.
One thing I can say, if you're interested, it's worth a long trip to study with her.