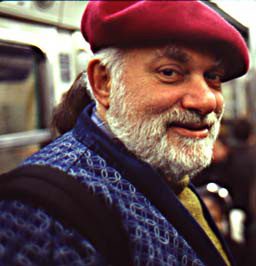 I've just learned that the Zen teacher Bernie Glassman died this morning at about eleven o'clock Eastern time. His wife the Zen teacher Eve Marko was with him. I have no other details to share…
Last year I wrote a small appreciation of this American one-off. With some small tweaks this is what I said:
Bernard Glassman was born in Brighton Beach, in Brooklyn New York on January 18th, 1939. He was the fifth child and only boy in the family. Everyone called him Bernie. His parents were both Jewish immigrants, his mother was Polish and had lost much of her family to the Holocaust. His father was from Russia. While Bernie's parents were not particularly political, his father's sisters were all communists, and so he was, one might say, a red diaper baby, perhaps once removed.
At a very young age he discovered a talent for taking small appliances like radios apart and putting them back together. With the attendant miracle they usually worked after reassembly. Bernie attended Brooklyn Polytechnic where his fascination with things and with mathematics was given free range. During these years he also read Huston Smith's Religions of Man.  The few pages on Zen caught his imagination. And before long he also found Philip Kapleau's Three Pillars of Zen. By the time he earned his bachelor's degree he realized he had three goals. He wanted to live in a Zen monastery, and on a kibbutz in Israel, and, to live in the Bowery. In short, he would succeed.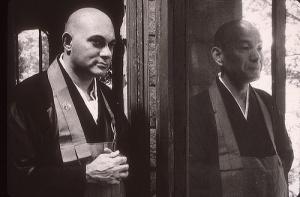 Bernie went to Israel and the kibbutz first. While there he had a teaching assistantship at the Israel Technion. The kibbutz introduced Bernie to practices of silence and presence, something he had primarily read about up until then. He also met Helen Silerberg, who would become his first wife.
Then Bernie took a job with Douglas (now McDonnell Douglas) and moved back to the States and to Los Angeles. There he worked as an aeronautical engineer focused on the development of manuals for projected Mars flights. In support of this work he undertook doctoral studies at UCLA, earning his PhD in applied mathematics in 1970. During these years, and most important for Zen in the West, he also met Hakuyu Taizan Mazumi, who would become his primary teacher. Bernie threw himself into the practice. After a brief period of study in Japan he and Helen moved into the newly established Zen Center of Los Angeles. In 1976, roughly twenty years after beginning study with Maezumi Roshi, Bernie received full Dharma transmission.
A few years later he returned to the East coast to establish the Zen Community of New York. There Bernie found his teaching style moving away from the traditional forms of the Soto school (traditional Soto enriched by the koan curriculum he had inherited from Maezumi Roshi). His interests in practical ways to engage the social problems of our times began to be a major part of his focus leading to the formation of the Greystone Foundation. Probably the most notable project to arise in those years was Greystone Bakery, which employed and trained people in the neighborhood.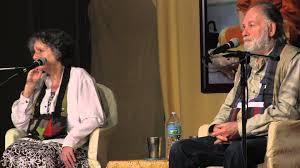 In 1994 this led to the establishment with his then wife, the late Sandra Jishu Holmes of the Zen Peacemaker Order. The now named Zen Peacemakers International continues as an important stream within our contemporary Western Zen.
During his kaleidoscopic career, exploring the best ways to teach the Zen dharma, manifest it in his own life, and be of use in the larger world, Bernie would eventually disrobe as a priest, although continue to teach, explore a variety of training modalities including "street retreats," and reach to find ways to integrate social entrepreneurial enterprises with the disciplines of Zen.
Oh, and he became a clown.
Bernie would always dance at the edge. He did some incredibly wise things, and a couple of monumentally stupid things. He hobnobbed with the rich and famous and gave his heart to the forgotten and dispossessed.
And, on balance, Bernie Glassman become possibly the most significant Zen teacher bridging between the missionaries and Western born teachers who did the vast bulk of their training in East Asia and our contemporary generation of fully Western trained teachers. It is impossible to calculate his importance.
In January of 2016 Bernie suffered a stroke. Still, Bernie and his wife the Zen teacher Eve Marko continued to be active with the ZPO. Until, today, the 4th of November, 2018, when he died. Roshi Bernard Tetsugen Glassman was seventy-nine.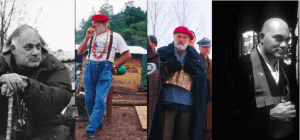 According to Matthew Ciolek's listing of Dharma successor in the Daiun Sogaku Harada lineage (while Bernie's teacher Maezumi Roshi stood in the lineage of his father the prominent Soto master Baian Hakujun Kuroda and this was the formal line he passed on to his heirs, he also received Dharma transmission from a lay Rinzai master Koryu Osaka, and from Harada's reformed koan introspection Soto lineage through Hakuun Yasutani, from which this list is derived), he left twenty-two Dharma heirs. They include some of the most important Zen teachers in the West. To begin the list: Joan Jiko Halifax, Eve Myonen Marko, Wendy Egyoku Nakao, and Pat Enkyo O'Hara. And that just begins the list. Through them and their heirs there can be little doubt his influence on the shape of Western Zen will continue and significantly for many years to come.