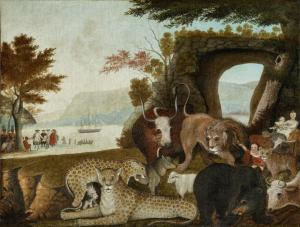 "Master Shih-shuang asked, "How will you step forward form the top of a hundred-foot pole?" Commenting on this, another ancient master said, 'Even though one who is sitting on the top of a hundred-foot pole has entered the way of awakening, it is not yet authentic. She must step forward from the top of the pole and manifest her whole body throughout the ten directions. He must step forward from the top of that pole and manifest his whole body throughout the ten directions.'"
Gateless Gate, Case 46
Telling Stories.
Who are we, really?
And what might we be?
Really…
A couple of days ago I shared my experience of being impanelled as a juror for a criminal trial. I made a passing reference to my sense of what I guess I'd have to call human nature.
"In practice we humans have a profound sense of fairness, of equity, and an equally powerful sense of  getting a personal advantage. Or, to put it another way, we humans simply have not figured out how to rise above the fact that we are basically chimpanzees with clothing."
I felt it a genuine summary. Our human consciousness does seem to have two elements to it as we rise to consciousness. On the one hand we seem genuinely to have a sense of harmony and balance. What I'd call a sense of what is fair. Of course, what precisely that should look like takes on a thousand different faces out of the peculiar blending of our particular culture and our individual experience.
And, at the very same time, we seem to have in possibly equal measure an inclination to give ourselves the benefit of any doubt. This sense of personal priority can and often does extend into cheating and sometimes full on criminality. Again, precisely what this means and how much it is socially sanctioned depends on our particular culture.
In response to the quote a friend commented how they thought I'd revealed my inner Calvinist. I suppressed an urge to reply with my own query: whether that was to question whether I was a devotee of dual predestination or utter depravity? Or, both? For those unfamiliar with Calvin or perhaps confused him with one of the two characters in the late and beloved comic strip Calvin & Hobbs, he was a Reformation theologian, and sometime theocrat. He is perhaps most notable for his whole hearted embrace of predestination together with a more than jaundiced view of human beings.
Without wanting to go too far into the weeds, I do acknowledge that from the largest perspective, where everything is tied together by causes and conditions one could opine that from the moment of the Big Bang everything was set into motion and beyond that everything could be said to have set on an inevitable course. I'm inclined to agree with that really, really big picture view.
But, I notice that at different sizes the universe appears to operate in somewhat different ways. So, at very large and very small sizes things are seriously weird from where we stand here on the Earth spinning around the Sun. But, from our human-sized perspective, where we have a physics that is more or less comprehensible a sort of freedom of will sure does seem to emerge. I suspect there isn't actually a ton of freedom for us. Causes and conditions are powerful things. But, we do seem to have within our power the possibility of changing course. And universes can birth out of that possibility.
So, bottom line, for me free will and predestination are almost meaningless terms. We are who we are. And our lives are in some ways in our hands. Or, at least within the dream of our lives our actions count.
And, with that I have two thoughts.
The first has me thinking of that popular parable sometimes called the "Two Wolves." Mostly it is attributed to Native American wisdom. It is often cited specifically as a Cherokee story. I've even found it quoted on a Native American website reporting that Cherokee origin. In fact its one of those modern stories that float around and capture the heart, like the "Starfish story," but which have uncertain pedigrees.
Because of this ambiguity in attribution I've also seen articles and whatnot that dismiss it, one article, for instance, calling it "phony." Because of the Native American attribution some go deep into the weeds about the various ills of cultural appropriation. Genuine issues, worth looking at. But. People have been attributing works to others since just about forever. In biblical scholarship there's even a term for it: pseudepigrapha. .It happened throughout antiquity. And, it still happens.
The important thing here is the story itself. It points to things. And asks a real question. My very short version.
We have two wolves that live at war within us. One is good. One is evil. The one we feed is the one that wins.
Longer versions are better, we like side dishes with our meat and potatoes.
But the main course is in front of us.
Good. Evil. Big words. We often like to embrace the one and recoil at the other. But the terms keep returning. I think its because they point to inclinations of the human heart. The one is seeing that we are intimates, each of us with the other. In our actions this births as our quest for fairness. And, there's that other part as ancient as our humanity, probably more ancient. We need to survive. And sometimes that leads to doing things that violate our sense of fairness. Sometimes it leads to us doing very very bad things.
So, we have urges within us to harmony and fairness and to winning, sometimes at any cost. Two wolves. Which one do we feed?
Important question.
Okay. And then there's the next thought. Can it all be reduced to a war within us? An unfortunate image, but given our human history not totally without merit. But is that it? This struggle and winning or losing? Are we caught in some great Manichaean universe with good and evil eternally at war?
I like the image of us as chimpanzees in ill fitting suits. I like the image of those wolves. They point.
But, here's another pointer.
In our bedroom we have a large framed print of one of Edward Hicks' "Peaceable Kingdom." I believe he did hundreds of versions. The original of our particular print hangs in the Denver Art Museum.
All of them are derived from the Hebrew and Christian scriptures, the Books of Isaiah and Hosea in the Hebrew Scriptures, and the Sermon on the Mount in the Christian New Testament. Here is a dreamscape, a projection of hope for us as peoples and as individuals.
Here in Isaiah we hear "The wolf will live with the lamb, the leopard will lie down with the goat, the calf and the lion and the yearling together; and a little child will lead them."
I suggest a Zen midrash on the image of a Peaceable Kingdom is to call us to that place beyond form and emptiness. I think particularly of the koan inviting us to step away from the top of the hundred foot pole.
Master Shih-shuang asked, "How will you step forward form the top of a hundred-foot pole?" Commenting on this, another ancient master said, "Even though one who is sitting on the top of a hundred-foot pole has entered the way of awakening, it is not yet authentic. She must step forward from the top of the pole and manifest her whole body throughout the ten directions. He must step forward from the top of that pole and manifest his whole body throughout the ten directions."
People who hear of the pole and the stepping away something think the pole is the realm of the ten thousand things, were we live separated from each other, where there is cause and effect, where there is loss and gain. And the stepping away is into the realm beyond that great mess.
But that's not the actual invitation.
At the foot of the pole we live in that terrible mess where we intuit connections but live to survive. Climbing that pole all the way up a hundred feet into the air, that's our encounter with the great empty, where we discover as a truth more intimate than words can say how we are at base all of wildly open, boundless. Each thing in its individuality, well, it is fronting into the world. Behind each of those different things we are open. And within our common openness we find a dream creeping into our beings: the dream of harmony and balance and care for each other and the great world itself.
And there's another step. One more step…
Away from the stories of self and other. Away from the story of our boundlessness.
Into a possible freedom for ourselves and the world.
Of course we are myth creators, we are story tellers. And what image could possibly be better for us than that place where wolf and lamb lie together? Where the chimp puts on a tux and dances with a lion?
The story of the great possible. Maybe even the story that birthed in that moment aeons ago when a tiny dot exploded into the great dance that is the universe…
Who we are. What we might be.