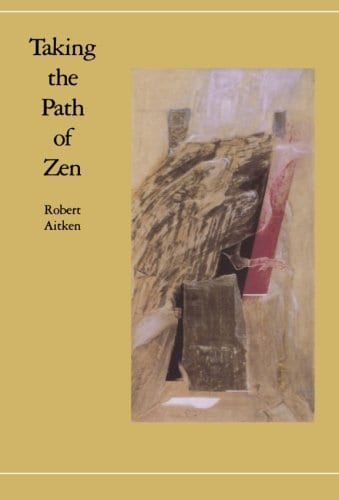 There are lots of bibliographies for studying Zen. For that I'm grateful. However, finding that one perfect book introducing Zen and its practices remains illusive.
It's my belief we're desperately in need of a current best book introducing Zen.
Don't get me wrong. There've been any number of introductions written over the years. I wrote one myself. Other solid introductions include John Daido Loori's Eight Gates of Zen and Philip Kapleau's Three Pillars of Zen the first serious introduction to Zen as an actual practice, count among critical introductions.
And as one reads them, it's hard not to feel they are from another time.
My two favorite introductions remain Martine Batchelor's
Principles of Zen
 and Robert Aitken's
Taking the Path of Zen
.
They are both good. Really good.
And. Sadly both are also in significant ways outdated.
There are more specialized titles available, histories, aspects of practice. For instance not long ago I attempted to provide a detailed exploration of Zen's meditative practices, Introduction to Zen Koans. While focused on meditation, and especially koan introspection, it touches on a critical aspect of the Zen way.
That said, not a comprehensive overview.
So…
In the moment, while lacking a currently best book, these five (or, maybe its six) books are the best of the introductions. In my view.
Hopefully helpful…
And, a late breaking note: Of the newer titles a serious contender for that one best book is Norman Fischer & Susan Moon's What is Zen: Plain Talk for a Beginner's Mind. Check it out!