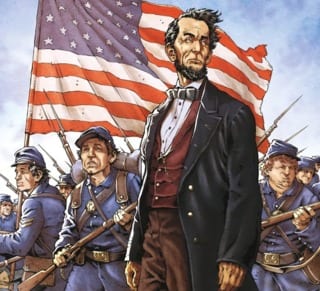 I believe that there are three documents that speak to the true American dream.
The first was the American Declaration of Independence, published on the 4th of July, 1776.
It established a vision.
The other two were both delivered by Abraham Lincoln. Together they would reshape, refocus us, call us, as he said, to our better angels. Lincoln led us to a new birth of that dream.
One was his Second Inaugural Address, delivered on the 4th of March, 1865,
The third was delivered at the dedication of a graveyard at Gettysburg, Pennsylvania, on this day, one hundred, fifty-six years ago – the 19th of November, 1863.
May we reclaim these documents as the heart of who we are, as we look toward another rebirth…