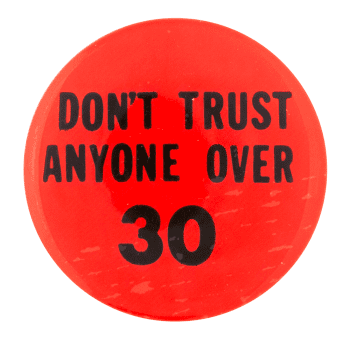 "Don't Trust Anyone Over Thirty" was my generations' motto.
I just looked it up it was coined by Berkeley Free Speech activist Jack Weinberg. Ironically, I notice he himself was born in 1940, so not actually a Boomer, even if the motto was fully owned and copyrighted by my Boomer cohort.
Or, as is actually the case, a part of my cohort. The majority are never a part of these things…
And with that returning to the present. OK Boomer is no surprise. Maybe its even a bit overdue.
The new bring possibilities. No doubt. And, we need to lean into what they might be. Listen. And, be ready…
But, also, there is something a little sad in it all.
Things change. And, yet…
In some bottom line sort of way, it really appears that the Teacher was right…