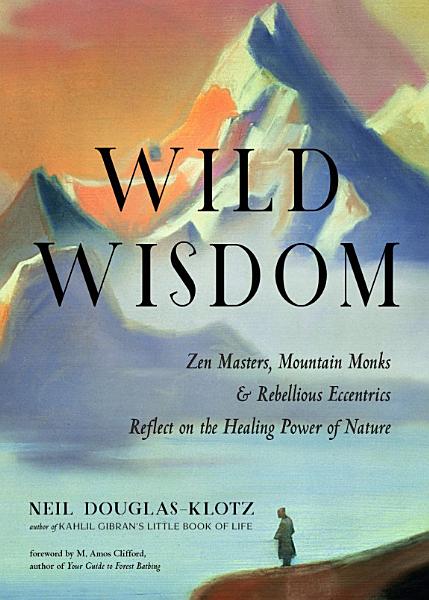 I have a fondness for books collecting the wisdom of the ages, and more specifically anthologies of quotations regarding the spiritual life.
I recall when Stephen Mitchell's anthologies, Enlightened Mind and Enlightened Heart were published. His "Zen eye" informed the curation of wisdom from the world's traditions. And informed by that eye he presented something compelling.
And helpful.
His selections were satisfying by themselves. And they opened doors for further reading down the line.
In my view it would be hard to match them. And to be honest I never found any to match.
And. Well. Until. With Neil Douglas Klotz' collection Wild Wisdom I've found a new sourcebook as good as any others I've seen. Absolutely matching the best of these collections of spiritual wisdom.
Again, Wild Wisdom stands by itself. A delight to be delved into. A course of wisdom if read through from beginning to end. I suspect I'll be revisiting it over the years.
Now, a small confession. I know Neil. Many years ago after leaving a Zen monastery, and before finding my path through the depths opened by the Harada Yasutani koan way combined with the applied spirituality of Unitarian Universalism, I wandered through several communities. Each touched me in different ways.
Among these communities I briefly lived in a Sufi Khankah in San Francisco. It was part of the universalist Sufi school established first by the Indian mystic Hazrat Inayat Khan, and furthered by his American disciple Murshid Samuel Lewis.
The most important person I met there was Jan, who would become my life parter.
Among the handful of people who touched my heart deeply while I was there was Neil Douglas Klotz. At the time he was a leading figure within that community. And I learned a great deal from him.
Our paths parted, Jan and I moved into that place between Zen Buddhism and Unitarian Universalism.
Neil continued with universalist Sufism as the baseline of his spiritual life. And I've kept an eye on his growing wisdom and how he has shared that universalist wisdom in various ways. Probably most notably in his deep exploration of the Lord's Prayer as a body prayer.
He would go on to earn a doctorate and served as part of the core faculty for the Institute in Culture and Creation Spirituality for a decade. Then he decided to pursue an independent career as a translator and writer, a workshop leader, and spiritual director.
For a number of years Neil served as co-director of the Mysticism working group at the American Academy of Religions. Today he is director of the Edinburgh Institute for Advanced Learning.
He is wise. He is literate.
And for this book he brings all of that as he collected teachings from Henry David Thoreau, Bai Juyi, Rainer Maria Rilke, Lalla, Rachel Carson, John Muir, Edna St. Vincent Millay, Simone Weil, the Baal Shem Tov, Hermann Hesse, Kahlil Gibran, Emily Dickinson, Nan Shepherd, and many, many more.
He then arranged them in a way that feels intimately connected.
Perhaps, because they are.
Neil had the eye to see it. The intimate way. His "Sufi eye" has a quality that is profoundly similar to, and yet completely its own variation on the intimate way that I'm calling Stephen Mitchell's "Zen eye." It touches ancient roots, but is all its own.
Neil Douglas Klotz presents the wisdom of the earth, and he calls us to the way of the wild.
And with that he has produced a delightful book.
Looking for something inspirational? Want a selection of the best of women and men from the world's cultures from the past and present?
Want to touch the wisdom of this earth?
I strongly recommend Wild Wisdom by Neil Douglas Klotz.