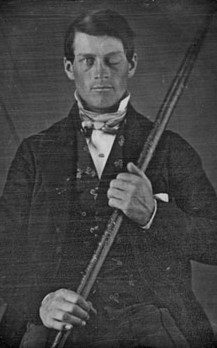 It was on this day, the 13th of September, in 1848 that poor Phineas Gage took a railroad spike through his head.
What exactly happened after is disputed.
What is indisputable is how this incident opened up wide the question of how much we are biological creatures, where our sense of self is in some manner epiphenomenal to biological processes.
Our minds are something wonderful.
They even have some quasi-independence. Three very interesting bits. Psychosomatic illness. Placebo effect. And, that wonderful thing where we can witness ourselves seeing and thinking and feeling.
The mind can touch the biology.
But it also is pretty hard to deny how biology births the mind.
Mysteries as yet unsolved.
But hints are rising. Some unpleasant. Some delightful. All compelling…