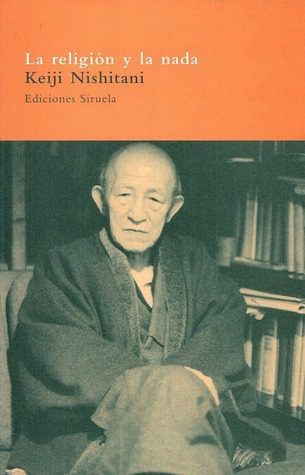 Keiji Nishitani died on this day, the 24th of November, in 1990.
If you're unfamiliar with him, and you are interested in Zen, I suggest you may want to learn more.
He was one of the principal figures in the establishment of the Kyoto School, which the Stanford Encyclopedia of Philosophy, tells us was "a group of 20th century Japanese thinkers who developed original philosophies by creatively drawing on the intellectual and spiritual traditions of East Asia, those of Mahāyāna Buddhism in particular, as well as on the methods and content of Western philosophy." I would add about the Kyoto School it is of particular importance to those of us concerned with Zen as a living spiritual tradition.
Nishitani was born in a small town on the Japan Sea on the 27th of February, 1900. While brilliant he failed to win entrance to the prestigious Daiichi High School because of tuberculosis, the disease which killed his father when he was fourteen. At seventeen he retook the examinations, again proved to be brilliant, but also passed the physical examination.
In High School he became fascinated with Zen, principally through the writings of D.T. Suzuki. He also wandered from the curriculum reading Dostoevsky, Nietzsche, Emerson, the Bible and a life of St Francis. He also found a book by Kitaro Nishida, a professor at the Kyoto University, and the founder of the Kyoto School, as noted above bringing Western philosophical disciplines to Buddhist and Zen studies. When he graduated he entered Kyoto University in order to study with Nishida.
Upon graduation he became a professor at Otani University in Kyoto, and then later, at Kyoto University. He also began Zen studies as a householder with Gyodo Furukawa at Engakuji. Then continued with Taiko Yamazaki at Shokokuji. He would continue with his Zen teacher for twenty-four years.
Obtaining a fellowship he spent for two years at the University of Freiburg where he studied with Martin Heidegger. There Nishitani became fascinated with Germany's mystical traditions, delving into Eckhardt as well as Nietzsche. He returned to Japan where he earned his doctorate.
At the end of the war he was deemed "unsuitable" for teaching by the occupation forces, having supported the war time government. A truth. During this time he intensified his Zen practice as well as turned to writing. It was also at this time he dove deeply into the questions of nihilism and a Zen response to it.
Five years later he was reinstated to his teaching post. At this time Nishitani's magnum opus, published in 1983 in English as Religion and Nothingness was published. In his retirement he accepted the position of chief editor of the Eastern Buddhist, a periodical founded by D.T. Suzuki, which became a fountain of insight into aspects of Buddhism and Zen from a scholarly perspective.
In this fruitful post-war period Nishitani became the generally recognized successor to Kitaro Nishida as leader of the Kyoto School.
James Heisig writes, "As a person, Nishitani is remembered by those who knew him as magnanimous but possessed of an inner strength and an uncanny ability to strike at the heart of the matter in discussion. Ueda Shizuteru recalls after nearly forty-five years in his presence, 'It was almost as if he were breathing a different air from those around him.' Mutõ Kazuo, known as one of the major disciples of Tanabe, called him 'the finest, most remarkable teacher I have ever encountered upon this earth.'"
The unsigned article about him at Wikipedia notes "In works such as Religion and Nothingness, Nishitani focuses on the Buddhist term Śūnyatā(emptiness/nothingness) and its relation to Western nihilism. To contrast with the Western idea of nihility as the absence of meaning Nishitani's Śūnyatā relates to the acceptance of anatta, one of the three Right Understandings in the Noble Eightfold Path and the rejection of the ego in order to recognize the Pratītyasamutpāda, to be one with everything.
"Stating: 'All things that are in the world are linked together, one way or the other. Not a single thing comes into being without some relationship to every other thing.' However, Nishitani always wrote and understood himself as a philosopher akin in spirit to Nishida insofar as the teacher—always bent upon fundamental problems of ordinary life—sought to revive a path of life walked already by ancient predecessors, most notably in the Zen tradition."