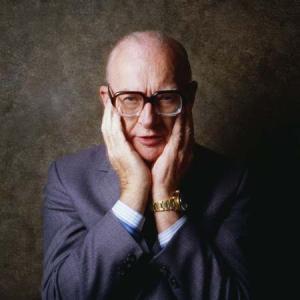 Arthur Charles Clarke was born in Somerset, England, on this day, the 16th of December, 1917. From his teenaged years he was fascinated with science and science fiction. During the Second World War he enlisted and eventually won a commission. At the end of the war he was a flight lieutenant. Clarke then attended King's College, where he took a degree in mathematics and physics.
He started working as an editor for Physics Abstracts. And he started writing nonfiction focused on aeronautics and space travel. It's said his "1951 book, The Exploration of Space, was used by the rocket pioneer Wernher von Braun to convince President John F. Kennedy that it was possible to go to the Moon."
He began writing fiction for fanzines as early as 1937. He sold his first story to Astounding Science Fiction in 1946. His first novel, Against the Fall of Night was published in 1948. With his third novel, Childhood's End, published in 1953 he was counted as one of the major figures within the science fiction world. He would come to be joined with Robert Heinlein and Isaac Asimov as the "Big Three" of mid twentieth century science fiction.
Each of these three writers would be crucial in my own life as I tried to find my way out of the constraints of my formative years.
Clarke would eventually immigrate to Sri Lanka. There he suffered a brief scandal where he was accused of procuring sex from local boys. This was disproved by the Sri Lankan police, but its roots were in the fact he was gay. He was knighted in 2000. And died in Sri Lanka in 2008. He was buried next to Leslie Ekanayake, whom he described as the "only perfect friend of a lifetime."
One of my favorite parts of his novel Childhood's End occurs when the Overlords provide a time scanner to allow people to look at any point in history. A consequence of this is the end of all the world's religions, except for a very reformed Buddhism. I always liked that. Even knowing actually he was a secularist to the bone. But, he did seem to have a soft spot for the Dharma.
He is probably best known for 1968 novel 2001: A Space Odyssey. Which I hear was made into a movie.
For me as a youngster stretching his brain and spirit, it was a reprint of Clarke's 1953 novel Childhood's End that profoundly marked my thinking with its exploration of how misleading appearances can be as well as what the true cost of advancing to next stages might be.
That and Arthur C Clarke's short story "Nine Billion Names of God." Always loved that story…