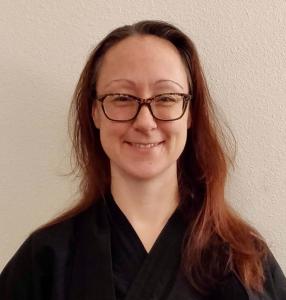 I am so pleased to announce that I have offered denkai transmission to senior dharma teachers, the Reverend Janine Seitetsu Larsen, Tom Daimon Wardle, and Mo Myokan Weinhardt. And, that they have accepted.
As Zen has taken shape in the West most communities have found a two-step transmission healthful. The first step is authorization to teach, to give talks, to guide students in meditation disciplines, and to lead communities. However, one also continues as a student, whose work is supervised. The principal limitation for someone receiving this authorization is that they may not yet formally take students, nor may they give authorizations as teachers to others.
The second step is unlimited authorization.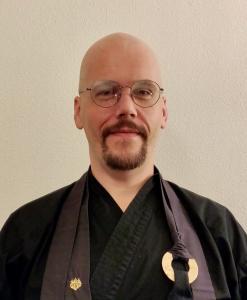 Different communities use different titles for these steps. In the Kwan Um school, derived from Korea, for instance the initial authorization is called inka, and the second Dharma transmission. In schools derived from the Japanese Soto lineages the initial step is usually called denkai or precepts transmission, and the second denbo, or dharma transmission. In some schools a third acknowledgment is sometimes made. But, the critical two are what in our community we call denkai and denbo.
Originally denkai meant full ordination, and is a rough equivalent to full ordination as a monastic in those communities that follow the Vinaya. When the recipient is a priest as is the case with Janine, in our community it comes with full authorization to traditional ministerial functions. But, otherwise denkai involving a priest or a householder is no different.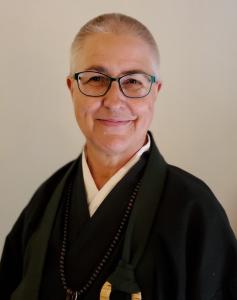 Janine, Tom, and Mo will have the official titles of Dharma Holder. Janine will also be Osho, which means "elder" and is the traditional title for a Zen priest. With denkai they each may and are encouraged to lead communities of practice. They may give the precepts to anyone who wishes them. They are authorized to teach Zen meditation and guide people in koan introspection. In this matter they will continue to be supervised.
There are necessary preparations for the denkai transmission ceremony, and we currently hope for this to happen later this summer. While the ceremonies are traditionally private, we hope to also have a public component. So, further announcements are to come.
I am so grateful to have been able to accompany Janine, Tom, and Mo through these past years, and look forward to continuing to work with them.
James Myoun Ford