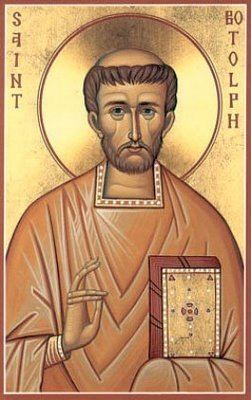 Today, the 17th of June, is celebrated in the Anglican communion as a feast for St Botwulf of Thorney. His feast is celebrated by other Western Christian communions as well, although on other dates.
Details of his life are at best sketchy, most of what we know comes from the Anglo-Saxon Chronicle, written some hundred years after his death. What caught me is that he is among a couple of other things, the patron saint of boundaries.
I do love that. And in my imagination he joins the Roman divinity, Terminus, a god of boundaries. Apparently Terminus' image is simply a post or a stone stuck in the ground, marking out, of course, boundaries.
In the case of Botwulf, the connection to boundaries includes being a patron for travelers. And in my heart it connects boundaries and crossing boundaries.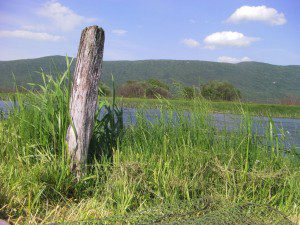 The whole thing of boundaries is messy, we need them. Absolutely need them. And they're always provisional, always at some point in some way permeable.
Which makes me think of us, you and me. On the way of the heart we are invited to see how we are both absolutely unique, never to be repeated, and common as dirt, our selves woven out of each other and the world in a way past intimacy.
Generally, we come into the world with some good sense of boundaries, of the separation. It takes grace, and often some work, to see past the boundaries to the great empty. And more grace to not abuse the need for boundaries even as we see they are provisional.
The wise understand this. The way does not end with seeing into the empty.
It requires we come back into the world. Live in the world. Know both the connection and the separation.
So, a pause to recall the boundaries. And all the mysteries that flow from, with, and beyond them…