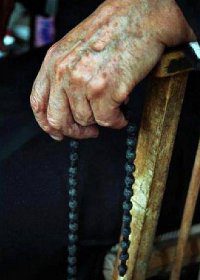 Prayer as Spiritual Practice: Random Notes from my Dreams
I've been meeting with an old colleague twice a month for a while now. He suffered from a swarm of strokes that has left him severely disabled, mostly physically, but also to some degree cognitively. Talking is extremely difficult for him. He's also a Unitarian Universalist Christian. So, after some experimenting, I've taken to reading the Psalms with him. This has led me on a journey to understand what the Psalms offer or can offer.
Around three to four in the morning the other morning my sleep turned to half sleep and reflections on prayer. Various points bubbled up. Unable to completely let go of it, I stumbled into the front room and captured some of those points. They follow here boldfaced, along with some thoughts for additional unpacking later.
Perhaps of interest to someone as it is…
The Purpose of spiritual practice
Reflecting on spiritual practices as those disciplines that allow us to move to the deeper perspectives of our lives. Whether meditation or prayer, the goal is intimacy. Intimacy with the world and with the divine.
Dangers of literalism
The cooption of the spiritual life by various forms of literalism is the death of the spiritual life. Literalism presupposes a world of hard barriers and singular truths. When in fact the world is mutable, in flux, and presents only as moments, which in a moment will become a new moment.
 Dangers of cheaper metaphor
There is also a cheap form of seeing the world as metaphor. The Monty Python reference to the people in the distance listening to the sermon on the mount and mishear as blessed are the cheese makers (presumably peace makers) and the know-it-all who explains cheese maker is a metaphor, and can be applied to any kind of dairy production.
This is missing the possibilities in a lively engagement with what presents as image or dream. Can be seen in the literalism of some forms of Jungian psychology.
Metaphor and holding things lightly
Words are magic.
Metaphor: This is that.
Hearing the cries of the world
Hearing the sounds of the world
The world as we humans experience it is alive. And metaphor is the living way of engagement. Finding connection. Although it must be met humbly with a curious and engaged heart. 
Primary metaphors
While there is no collective unconscious there are images common to our humanity, such as standing, walking, sitting, seeing, hearing. And most helpful of all, a journey. 
Helpful metaphors
These primary images can open doors to a deeper meeting of the world. But they're also seductive and can also assist us if we really wish to deceive ourselves. Usually, self-deception is a centering of our personality as special. This can manifest as how good we are or how bad we are. 
Silence as metaphor
Perhaps the most important of the metaphors for the spiritual life is silence. Silence is shutting up. Silence is paying attention. I am born from silence. I return to silence. We are silence. You are silence. I am silence.
Silence as not knowing
Letting the ten thousand things come
  Form and emptiness
Silence opens us to notice things as they arise. You and me and the others among the ten thousand things. And silence allows us to see how the things dissolve rather like the morning dew. The things of the world become silence becomes the things of the world.
  Silence as God
Silence is the image of God.
  Silence as pregnant possibility
Silence as potentiality. Silence as a door. Silence as pregnancy. 
Moving Toward silence
 Finding silence within things like communion and prayer and work and service
Shikantaza. Meals, sacred and profane. Bread is God. Rice is God. Work. Working for justice. Service.
Prayer as koan: a presentation of a truth and an invitation to enter that truth
Edward Oberholtzer: No essence, just relations
Rosary
Mary
Guanyin
Hail Mary, full of grace. The Lord is with thee. Blessed art thou amongst women, and blessed is the fruit of thy womb, Jesus. Holy Mary, Mother of God, pray for us sinners, now and at the hour of our death.
Repeat. Then tumble into silence.
No essence, just relations
Jesus Prayer
Amida
Inhale: Lord Jesus Christ, son of God
Pause:
Exhale: Have Mercy on me (a sinner) (extend outbreath…)
Repeat.
Then tumble into silence.
No essence, just relations
Psalms
Ancient prayers. War chants. Every human emotion. Violent images. Most beautiful images.
Use in Judaism.
Use in Christianity.
Psalms as nexus of the world of desire and hatred, longing and despair, and another world, the world on the other side of emptiness.
Repeat.
Then tumble into silence.
No essence, just relations