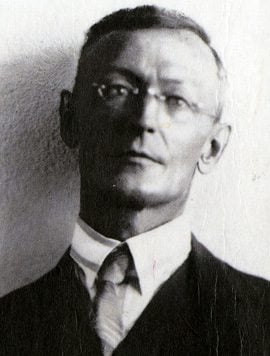 Herman Hesse was born on this day, the 2nd of July, 1877.
I actually had the privilege of reflecting at greater length about Hesse in a post two weeks ago. But for here, a small literary appreciation. How a writer can help a questing heart.
In my adolescence I stumbled upon a copy of his novel Demien. It was an earth shaking document for me.
I'd read a lot of Science Fiction but not a lot more than that. Now Science Fiction was an amazing gift, it opened a lot of doors and views of distant horizons.
But with Hesse I found what revolution could really be and the parameters of my mind were pushed ever farther. I'd found something that touched my heart and suggested a new spirituality.
Not long after I read Siddhartha. I have to admit it didn't influence me as much as it has many others of my fellow spiritual travelers, but that doesn't mean it wasn't a significant marker. It was.
And it all didn't end there…
It took three runs at it, but Steppenwolf would deeply influence me, as would Journey to the East and the Glass Bead Game. Read over several years, but providing context for my widening spiritual quest.
I remain grateful to this day…