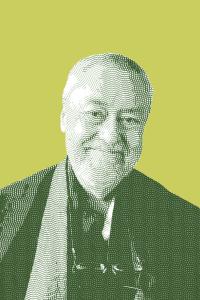 Rev.
James Ishmael Ford
returns to the First Unitarian Church in Los Angeles in a big way for the 2022-23 church year with
Second Thursdays with James
starting tonight at 7pm PDT!
This season he'll be exploring practical spirituality and covering a wide spectrum of spiritual topics.
His first topic "Finding the Spiritual In and Beyond Religions" promises to be an exciting kick-off to the series. I got a sneak peek of his PowerPoint presentation for tonight and saw the following compelling titles: Defining Spiritual and Religious, Sin, Heaven, Reincarnation & Rebirth, Unseen Worlds, Superstition, Modernity, Science, Bare Materialism, Interfaith Approaches to Religion, Psychology & Religion, The Spiritual Quest Within and After Religions, Nonduality as the Secret Sauce, Christian and Buddhist Atheisms, Looking Forward, and so much more!
HOW TO PARTICIPATE
We're also very excited to offer this as a hybrid event (both in-person and online) tonight at 7pm. Here are directions for each mode of participation:
In-Person
Time: The church will open at 6:50pm and the event will start at 7pm
Location: Channing Hall, First Unitarian Church of Los Angeles, 2936 W. 8th St., Los Angeles, CA 90005
Parking: There is a ramp going down into the church's parking garage to the left of the church (when facing it). All are welcome to park there during the event.
Covid Safety: When inside, all guests are expected to wear masks. If you are feeling ill, we ask that you remain home and join us virtually
Online
Time: At 6:55pm, the First Unitarian Network (FUN) Zoom room will officially open up for our virtual friends to join
Submitting questions: We will try to set it up for members to ask questions out loud. At the very least, virtual members will have the opportunity to ask questions in the chat window of Zoom.
FULL SERIES DESCRIPTION
And in case you're unaware, here is the full description of Rev. James's topics of discussion this season,:
Join our consulting minister Reverend James Ishmael Ford for Second Thursdays with James. In addition to being a UU minister who served our churches around the country for a quarter of a century, James is the first UU to be acknowledged as a Zen teacher, receiving dharma transmission in two ancient lineages. He is the author of five books about spirituality, his six an exploration of the arc of the spiritual life is due from Shambhala Publications next year.
Each month he will give a presentation and invite a conversation on a variety of subjects touching on practical spirituality.
This season's topics include:
September: FINDING THE SPIRITUAL IN AND BEYOND RELIGIONS
October: THOREAU'S SAUNTERING AND OTHER SPIRITUAL PRACTICES FOR OUR LIVES
December: WHAT I LEARNED IN INDIA
February: UNITARIANISM AS JANA (WISDOM) YOGA
March: UNIVERSALISM AS BHAKTI (ECSTATIC) YOGA
April: UNITARIAN UNIVERSALISM – THE RELIGION OF THE INTERDEPENDENT WEB
May: ZEN BUDDHISM & ZEN – THE SHORT COURSE
June: THE PATH OF AWAKENING – ZEN LESSONS FOR RELIGIOUS LIBERALS AND OTHER SEEKERS
No matter how you join, we look forward to starting a new, stimulating season of spiritual conversation. For more details about this series and to view videos from last season's programming, I invite you to visit www.uula.org/thursdays-with-james
And please don't hesitate to reach out if you have any questions. Many thanks for your interest and hope to see you tonight!
All the best,
Tyler Smith
Board President
Unitarian Universalist Church of Los Angeles