CST 101: A Crash Course in Leftism
CST 102: Liberalism vs. the Left
CST 103: The Oppression Olympics
Wait, hang on. I called this series an introduction to Catholic social teaching, but all I've talked about so far is the ins and outs of Leftism. What gives? Well, here's the thing: you cannot be a Catholic and a capitalist.
I mean, you can—it doesn't invalidate your baptism or anything. It just makes you a heretic.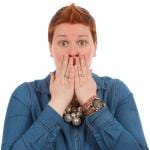 I am (what fun) oversimplifying. [1] But the thing I'm oversimplifying is a real and consistent opposition on the Church's part to capitalism, and to any view of private property that effectively elevates its importance over human lives. The fathers and doctors of the Church have always taught that the poor have a right to the excess property of the rich, not only as a matter of charity but as a matter of justice, and have stated in no uncertain terms that taking someone else's property—even without their knowledge or against their will—because you need it to live is not stealing. The goods of the earth were made for all people to live on, and that fact takes precedence over the right to private property in Catholic doctrine, because the right to private property itself is simply one expression of the individual person's participation in the "universal destination of goods" (CCC §§2401-2406, 2408). [2]
Okay, fine. But papal condemnations of socialism and communism are pretty well known, and pretty uncompromisingly direct. St. John XXIII, who was not exactly a conservative's idea of a Pope, said flatly that "No Catholic could subscribe even to moderate Socialism." Seems awfully cut-and-dry, that. Where is there an equivalent statement rejecting capitalism, pray tell?
From the beginning of the industrial age, the Christian truth about work had to oppose the various trends of materialistic and economistic thought. For certain supporters of such ideas, work was treated as a sort of "merchandise" that the worker—especially the industrial worker—sells to the employer, who at the same time is the possessor of the capital, that is to say, of all the tools and means that make production possible. … In every social situation of this type, there is a confusion or even a reversal of the order laid down from the beginning by the words of the Book of Genesis: man is treated as an instrument of production … Precisely this reversal of order, whatever the program or name under which it occurs, should rightly be called "capitalism" …

Photo of migrant workers in California in 1935, taken by Dorothea Lange

Isolating these means [of production] as a separate property in order to set it up in the form of "capital" in opposition to "labor"—and even to practice the exploitation of labor—is contrary to the very nature of these means and their possession. They cannot be possessed against labor, they cannot even be possessed for possession's sake, because the only legitimate title to their possession—whether in the form of private ownership or in the form of public or collective ownership—is that they should serve labor, and thus … make possible the achievement of the first principle of this order, namely, the universal destination of goods and the right to common use of them.
I mean, I thought I was hard on capitalism, but even I wasn't planning to call it a perversion of the order of nature itself. These are quotations from Laborem Exercens, an encyclical by that outrageous modernist and notorious Communist sympathizer, St. John Paul II. We might also look to the very encyclical alluded to above, St. John XXIII's Mater et Magistra, that contains the apparently absolute rejection of Socialism in any form.
As for the State, its whole raison d'être is the realization of the common good in the temporal order. It cannot, therefore, hold aloof from economic matters. … It can never be right for the State to shirk its obligation of working actively for the betterment of the condition of the workingman. It is furthermore the duty of the State to ensure that terms of employment are regulated in accord with justice and equity, and to safeguard the human dignity of workers by making sure that they are not required to work in an environment which may prove harmful to their material and spiritual interests. … The supreme criterion in economic matters … must not be the special interests of individuals or groups, nor unregulated competition, economic despotism, national prestige or imperialism, nor any other aim of this sort. On the contrary, all forms of economic enterprise must be governed by the principles of social justice and charity.
Fun fact: this encyclical so incensed pro-capitalist Catholics in the 60s that the slogan Mater si, Magistra no ("Mother, yes; teacher, no") began to circulate among them, thus laying a firm foundation for the "cafeteria Catholicism" that pro-capitalist Catholics of our day will not stop bitching about, at least not when it means being woolly on sexual mores. And to be clear, I don't like cafeteria Catholicism either. The difference between me and them—and I very much have the receipts on this—is that when the Magisterium tells me something I don't want to hear, I am not the one telling the Magisterium that twenty centuries of Catholic tradition are wrong.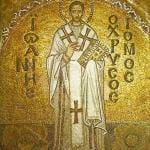 ---
[1] And more importantly, no matter how good my understanding and articulation of Catholic doctrine is, I cannot sit in judgment of anybody else's soul. A person can reject the doctrine for a lot of different reasons, and only some of them are morally blameworthy. Material heresy (i.e., believing something that the Church has definitively rejected) is not always accompanied by formal heresy (i.e., doing so out of deliberate refusal to receive what she teaches even though you know you should).
[2] This discussion of private property does elide a crucial distinction made by most leftists between private and personal property. Personal property means possessions you actually use, from a house to a toothbrush, and even an orthodox Marxist would take no issue with that. In leftist usage, private property on the other hand is a phrase that denotes the means of production (i.e. the facilities and equipment used to make goods), which the owner doesn't use at all—in most cases they couldn't even if they wanted to; one-man factories or restaurants or what have you are not really a thing. Whether or to what extent most Catholic bishops and theologians have grasped this distinction, I don't know.